Come join the fun! We have several programs to serve the needs of senior citizens in our community.
Senior Activities at Pleasanton Nursing Rehab
Come join the fun! Our members can be found at the Pleasanton Nursing & Rehabilitation Center, that provides both post-hospital rehab care and long-term custodial care. you will find us organizing and leading social activities and spending quality time with seniors while having some fun!  It is as rewarding to our members, as it is to the residents.  Some recent theme events included:
Halloween
Christmas tree decorating
Valentine's day
High Tea events (complete with fancy hats for women and men alike)
Bingo and Roulette (which is a BIG hit!)
One-on-One visits
and many other special activities
Our members partner with the local Senior Center and are paired up with second graders at a local elementary school for reading time. After a year of reading aloud, the kids have increased their reading skills. Our members and local seniors have enjoyed being part of the reading activities. As the school year comes to a close, we celebrate with the students and local seniors with a farewell pizza party.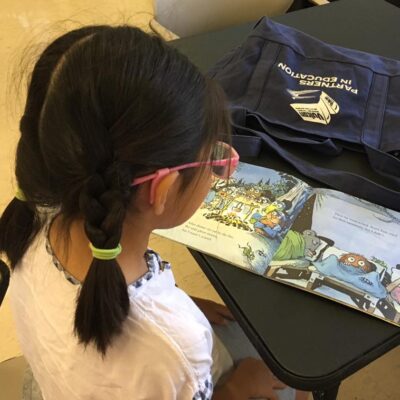 Magazine Library at Pleasanton Senior Center
We purchase, donate, and organize magazines at the Senior Center library corner for visitors to read and enjoy.