Your Connection To Assistance League Everywhere
MGM Grand – Las Vegas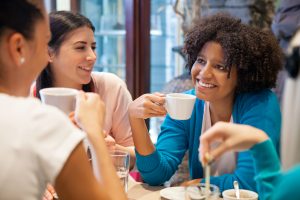 Connect Now!
Registration opens in April 2019
The Early Bird registration will be $550.

Registration will open on April 15, 2019 and Early Bird will close on June 30, 2019.

Chapter Bookkeeping: The allocation will be standardized for all chapters making it easy for your chapter to allocate back the cost of sending members to conference.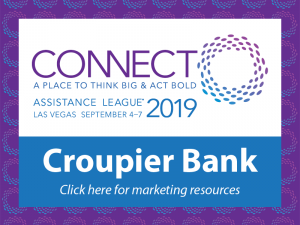 Presenting Sponsor

Thinking
BIG
and Acting
BOLD
High
ENERGY
Networking
Chapter Management will help participants improve chapter operations by understanding best practicing and leading innovations from in and outside of Assistance League.

Personal Development will support participants to develop as change-agents and leaders in their chapters, professional lives, and personal lives.
Members will be able to recognize and develop their individual leadership skills to effectively serve their chapter and community.

Understanding Your Community will enable participants to accurately assess and effectively address community needs through nonprofit sector best practices.
Members will be able to utilize resources within their local environment to address community needs.

Connect and Share will help participants understand and leverage individual and chapter connections through in-person and digital networks.
Members will develop their abilities to leverage personal and chapter networks to advance Assistance League's mission.

Membership will provide participants with tools from across sectors for understanding and addressing barriers to membership growth, retention, and the development of future leaders.
Members will envision and create the "chapter of the future" by exploring tools for member recruitment, retention, and engagement.
Welcome to the MGM Grand –
one of the premier hotels in Las Vegas
Not everything that happens in Vegas, stays in Vegas!