Your Connection To Assistance League Everywhere
MGM Grand – Las Vegas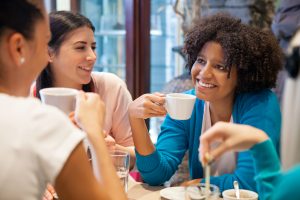 Chapter Bookkeeping: The allocation will be standardized for all chapters making it easy for your chapter to allocate back the cost of sending members to conference.
Featured Speakers!
David McNally
Speaker, Author, Thought Leader
Dr. Janet Lapp
Rapid Change Management and Organization Transformation Specialist
Kelly Rawlings
Associate Professor, University of Southern California
Carolyn Goodman
Mayor, Las Vegas
Jean Block
National Advisory Council
President, Jean Block Consulting
Joy Wheeler
National Advisory Council
Chief Executive Officer, Girls Scouts of NE Kansas and NW Missouri
Maryann Edwards
National Advisory Council
Assistance League of Temecula Valley
Daniel Harris
Senior Vice President/Director, Philanthropic Services, U.S. Bank
or enter First Name, Last Name, Email to register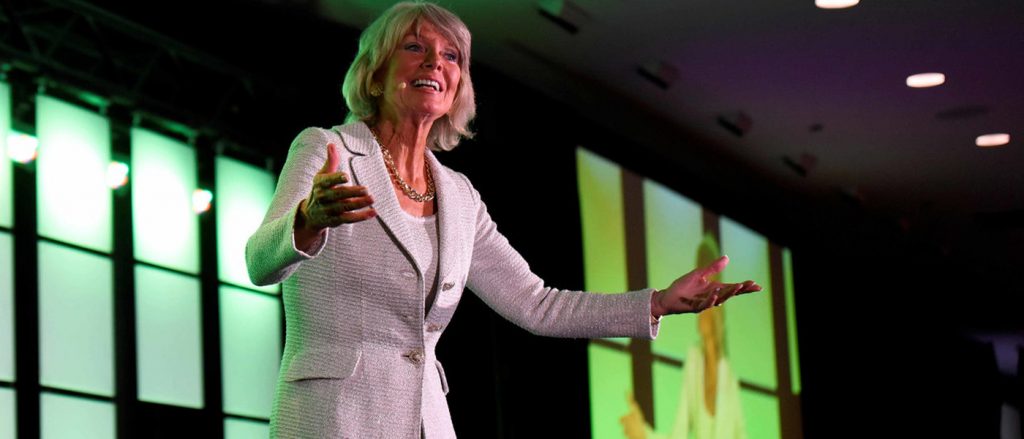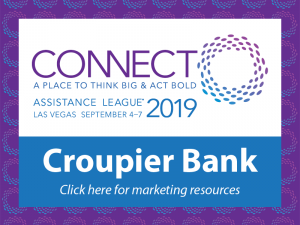 Presenting Sponsor

Thinking
BIG
and Acting
BOLD
High
ENERGY
Networking
Learning Objectives Overview
Understand and leverage your individual and chapter connections through in-person and digital networks. Participants will develop their abilities to leverage personal and chapter networks to advance the mission of Assistance League.

Become an Influential Mission Ambassador
Social Media Strategy
The Face Behind Facebook
YouTube 101 – Using YouTube to Strengthen your Social Media Reach
Social Media Isn't Just Facebook
Roadmap to the Future: Creating a Social Media Plan

Learn to accurately assess and effectively address community needs through nonprofit sector best practices. Learn to use resources within your local environment to respond to community needs.

Build Relationships Within Your Chapter and Beyond Your Chapter to Attract and Retain Members
Grant Writing: Step-by-Step Practices to Writing Powerful Grant Proposals
Growth in the Areas of Philanthropic Programs
Understand the Fundraising Landscape to Advance your Fund Development Strategy
Nonprofit Trends and Best Practices
Expand Operation School Bell® with Community Connections: Happy Feet, Happy Kids
Looking in to Reach Out
Applying Thinking Big and Being Bod to Transform the Girl Scouts of NE Kansas & NW Missiouri

Explore and learn to use tools across all sectors to understand and address barriers to membership growth, retention, and the development of future leaders.

Bench Strength: Building Your Chapter's Future Leadership
Meet Alaska & Landon, Assistance League of Albuquerque's Secret Weapons
Connecting Members Count
Marketing: Membership Advertising
Assess your Cultural Competence and Connect with Everyone
Explore Community Opportunities to Develop New Philanthropic Programs
Session with Maryann Edwards, National Advisory Council
Forming a New Generation Committee

Develop your potential as a change agent and leader in your personal, professional and Assistance League lives. Recognize and develop your individual leadership skills to effectively serve your chapter and your community.

Embrace Chapter Transformation by Thinking Big and Acting Bold
Boost Your Emotional Intelligence
Think Big: Evaluation Your Impact
What Makes You Tick–And What Ticks You Off
Feminine Leadership in the Modern Workplace
Self-Aware Leadership
Be Bold: Embrace Your Financial Well-Being
The Art of Managing Personalities
Empower Yourself and Ignite Your Chapter!
Teaching to Learn; Learning to Teach

Improve your chapter operations by understanding best practices and leading innovations from inside and outside Assistance League.

Marketing Your Chapter in Today's Nonprofit Climate
Plan to Plan
Website Strategies for Successful Fundraising
Demystifying Commercial Real Estate 
To Infinity and Beyond! Discover Chapter Hub in a New Way
Information about Resale Shops at Your Fingertips
Member Rights–Encouraging Member Involvement
Webinar Resources for
CONNECT2019 Website
Not everything that happens in Vegas, stays in Vegas!