COMMUNITY PARTNERSHIP: We love helping those who help us.  Brighton Parkway Plaza is a long-time community partner with the Assistance League of Greater San Diego.  Hand-bag trade-ins to their store come back to our Thrift Store to help fund our community outreach programs! We thank you for your participation!  July 12-21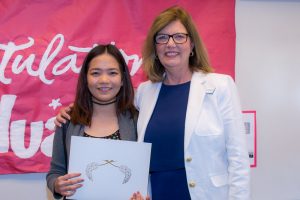 As the school year ends, we award substantial college scholarships to students graduating from high school and to students moving on from local community colleges to complete their four-year degrees.
We are proud to invest in the futures of these impressive and deserving young people!
The application period for Upper Division Scholarships is closed for 2019. Watch for announcement of our scholarship winners.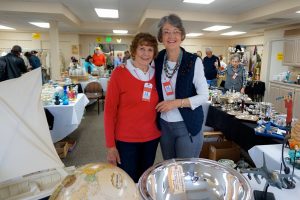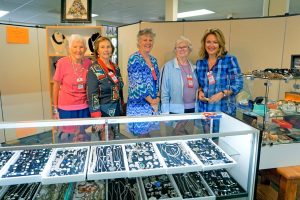 On Saturday, June 8, 2019 we will hold our 16th Annual "Treasure Bazaar". This special event raises funds for our philanthropic programs, most notably Operation School Bell®, by which we clothe over 3,000 San Diego area school children annually. Our Thrift Shop at 108 University Avenue in San Diego, is the grateful recipient of community donations throughout the year, and from those, we cull the "Treasures" that we offer at our big sale.
Our "Treasure Bazaar" spills out the backdoor of our shop into the parking lot on 1st Street.  There we feature fine art and furniture, and continue indoors with fine and vintage jewelry, retro household items, crystal, fine linens, vintage clothing and accessories.
Don't miss this year's event on Saturday, June 8th, 2019 from 8 a.m. to 2 p.m.!

It is with great pride that we announce the Grand Reopening Ceremony for our Assistance League Thrift Shop which took place on Friday, March 29, 2019.  Local dignitaries assisted with the ribbon cutting, and eager customers lined up to experience the new, bright, larger shop. The day was a huge success, and we thank our community for coming out to support what we do.
On November 3, 2018, ALGSD partnered with the Larry Himmel Neighborhood Foundation to provide school clothing for 50 low-income students at a local Target store. Each child received a gift card, and help from our volunteers to pick out school clothing. It was a fun event for all!
From a family and a student at Darnell's Charter School.
Thank you for all of your help and support. This really means a lot to myself and my family. Your staff here at the Target in College Grove have gone above and beyond.
Thank you so very much!
Thanks to you all!