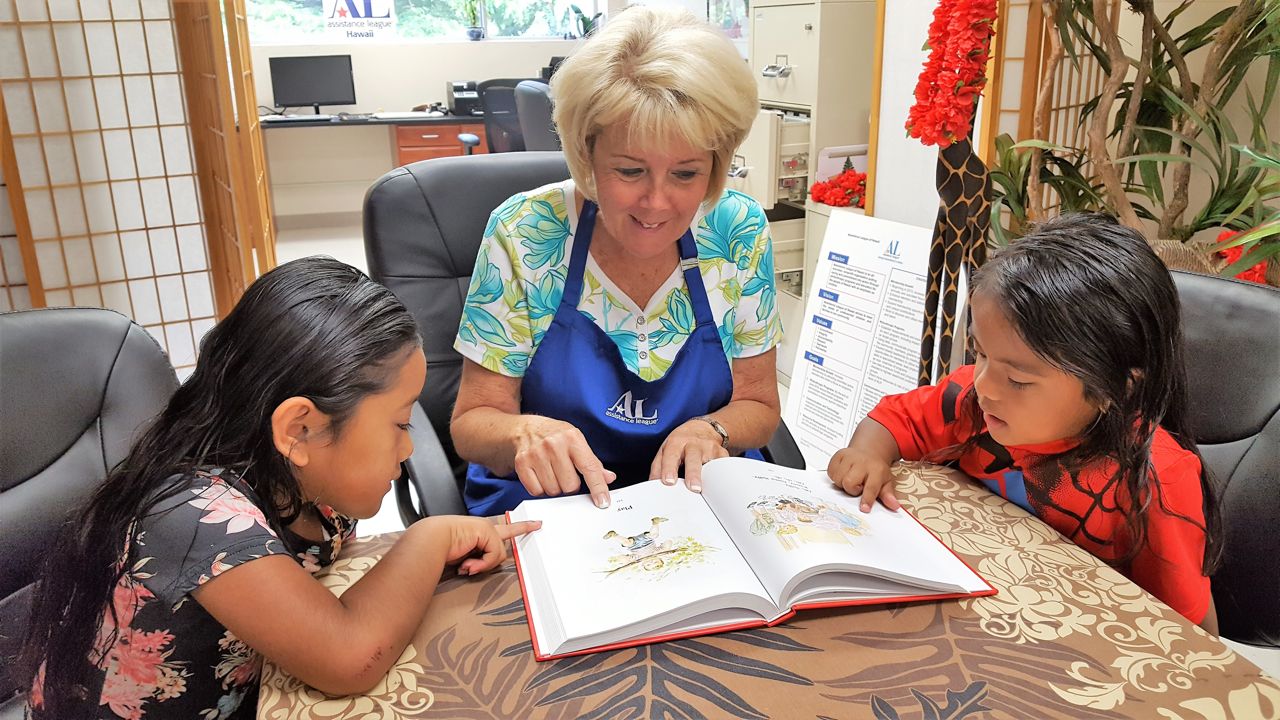 Our highly qualified "Tutu" Tutors provide one-on-one tutoring to build literacy and self-esteem, thereby increasing student attendance and school success.
Trained tutors offer reading instruction to identified students within the school system. Tutors assist children to become independent readers and to find joy in recreational reading. Individual students and their school libraries receive children's books from the Tutu Tutorial Program.
Assistance League of Hawaii provides the staff at the Puuhale Elementary School Library who does not have the funds for a librarian. They stock the library as well as perform the duties of a regular librarian in supplementing the teacher's activities.