The Assisteens, teen auxiliary for the Assistance League of Houston, had a fun and productive year.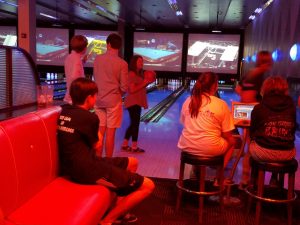 Although our membership was small, just 11 teens, we accomplished some very large things!  The largest give back to the community is the "Birthday – in – a – bag" project.  Over the course of the year, the Assisteens purchased, packed, decorated and delivered 300 birthday bags to the students of Pugh Elementary.  Those bags containing the essentials for a small birthday party including cake mix, frosting, party hats, candles and several party favors delighted the children, who otherwise may not have the simple joy of a birthday party.  The smiles on the kid's faces and the thankfulness of the staff at Pugh Elementary reminded the Assisteens of the value of their community and time.
Assisteens also visited The Gardens of Bellaire to bring holiday cheer to the elderly residents by sharing cookies, holiday ribbons, smiles and even a couple of songs.  This has been a tradition and the women and men of the Gardens of Bellaire are so appreciative.
Assisteens gave their time to help the Assistance League members several times throughout the year with: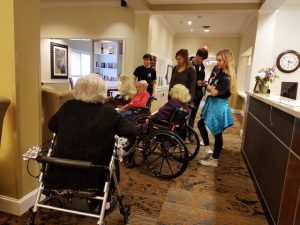 the Support for the Arts program
moving boxes to help clean floors in the thrift shop
The League of their own Bowling event and more
held a fundraiser generating over $500
made several blankets to give to a future worthwhile charity
Overall, 87 hours were volunteered!
It is not all work for the Asssteens.  They had a fun bowling and team building event at Dave & Busters, sponsored by the generous donations of the Assistance League members.  Next year, we look forward to growing our membership and another productive year.—Kathleen Drysdale