THE SCHOOL ZONE: NEWS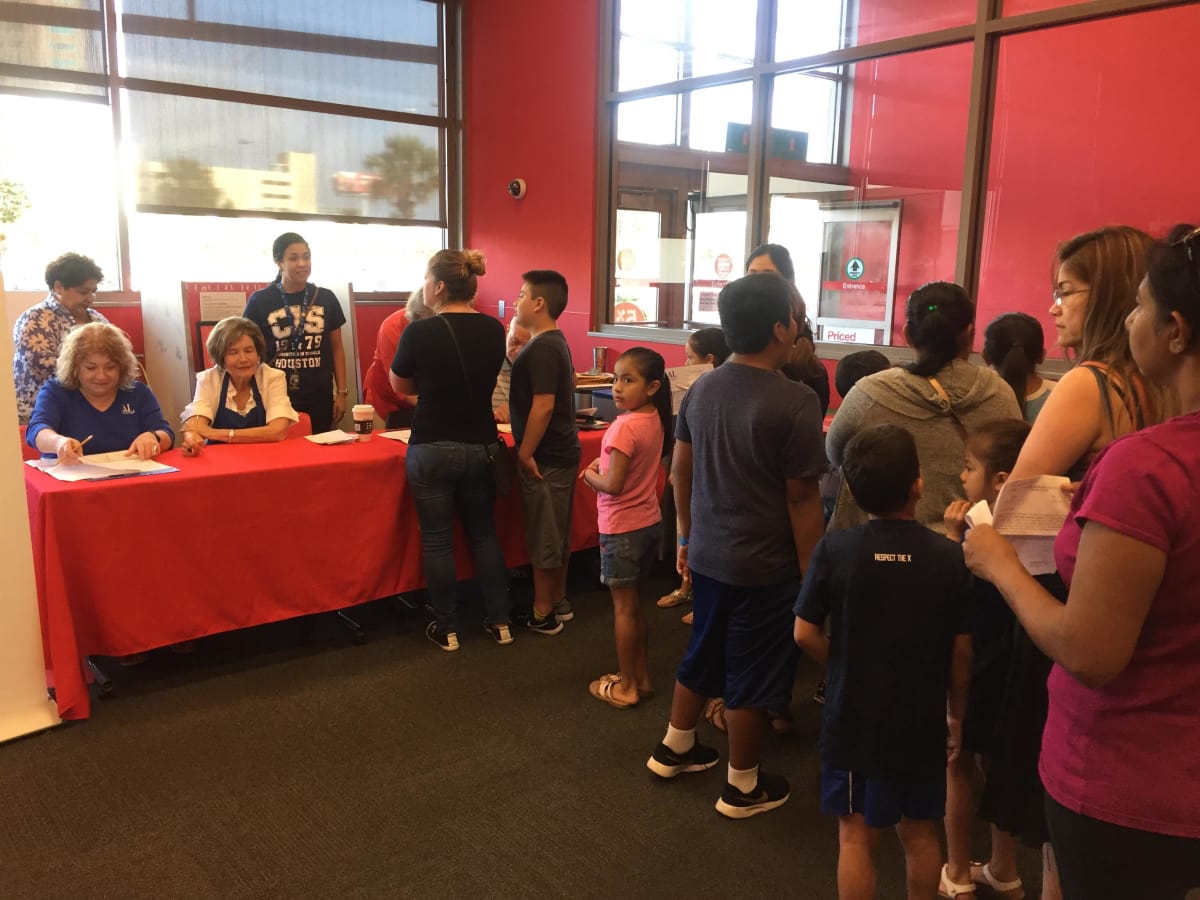 Next time you visit a Spring Branch ISD school and see all the students in red or blue shirts and khaki shorts or long pants, call out a special "Thank You!" to the Assistance League of Houston and Target.
More than 300 qualifying students from 14 SBISD elementary schools have clean, new school uniforms to wear due to ongoing charity and outreach efforts by the local group through its Operation School Bell program.
Studies show that children who attend school appropriately dressed increase and improve school attendance and classroom performance.  A new uniform makes a difference in a child's life, research shows.
Operation School Bell is the philanthropic organization's key program for 120 U.S. chapters. In SBISD, the Assistance League teamed up this past June with Target at Memorial City Mall to sponsor "Shopping Days" where families were able to shop for back-to-school student uniforms.
With a donation of about $24,000, the charity was able to provide new outfits for 323 SBISD students during two mornings of family store shopping, June 23-24.
Target store staff members were praised by Assistance League and SBISD leaders for going above and beyond during this year's student shopping days by ordering additional uniforms, providing volunteer refreshments and assisting families with their special shopping day experience.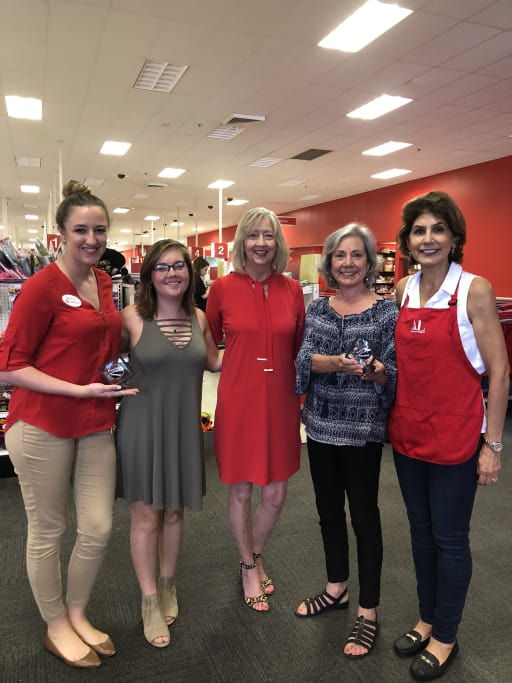 "Target was an amazing host. They served popcorn and drinks to families and our volunteers had breakfast and coffee compliments of the in-store Starbucks," said Pat Waldrop, mentor coordinator with SBISD Community Relations.
"This year's student numbers tell the true story of success. Many SBISD students were able to start the school year with new uniforms and clothing, thanks to our wonderful partners like Target and the Assistance League," she also said.
Waldrop was joined at the Target shopping days by district Community Relations and Communities in Schools staff members and counselors. This team greeted and instructed families on how to shop the store for uniforms and student clothing.
Through Operation School Bell, the Assistance League of Houston has helped put new school uniforms and clothing on hundreds of qualifying prekindergarten and elementary children in SBISD and several other area school districts.
School-based social workers identify children who qualify for uniform packages based on established criteria and qualifying requirements.
To learn more about the Assistance League of Houston and Operation School Bell, please visit:https://www.assistanceleague.org/houston/