Assisteens
Assisteens have fun and accomplish great things while doing so.  On April 1, 2017 at 5:30 pm, they will sponsor their Annual Style Show at the Bethel Baptist Annex, 1132 McGee.

This year the Style Show will have a new Upgrade to VIP section.  VIP includes priority seating, dinner and giveaways.  Contact Paytan Rhea at assisteensnormanok@gmail.com for more information.
Tickets are $20 each, VIP Tickets are $35
To purchase tickets follow the link Style Show tickets
Assisteens also help Operation School Bell by packing grooming kits and sometimes helping with other preparation work.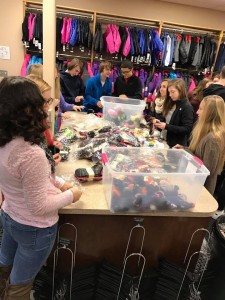 In December they sponsored the annual Sunday with Santa.