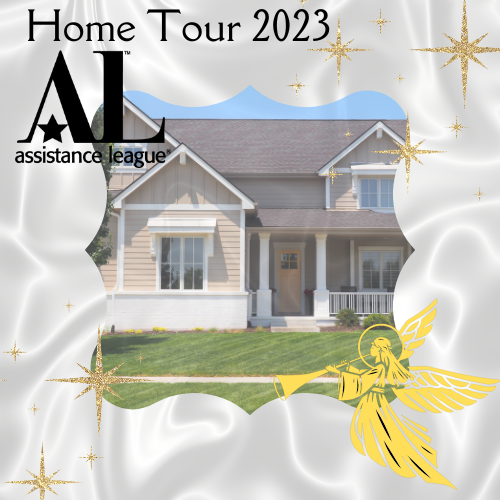 Exciting News!
Online Ticketing Now Open for the Assistance League of Omaha's 2023 Christmas Caravan Tour of Homes!
PREVIEW THE 2023 HOMES ON TOUR
The most wonderful time of the year is just around the corner, and we're thrilled to announce that online ticketing for the Assistance League of Omaha's much-anticipated 2023 Christmas Caravan Tour of Homes is now officially open!
Event Details:
Date: November 2, 2023
Time: 10:00 am to 8:00 pm
Location: Beautifully Decorated Homes Across the Omaha area
Tour Highlights: Get ready to be enchanted by the magic of the holiday season as you step inside stunning homes adorned with festive décor that will warm your heart. Immerse yourself in the spirit of the holidays as you explore each uniquely decorated space, sparking inspiration for your own festive arrangements.
Boutique Shopping: Indulge in some early holiday shopping as you explore our exclusive boutique offering a curated collection of gifts, decorations, and crafts crafted with care and creativity.
Luncheon and Bake Sale: Served at Champions Run from 11:00 to 3:00pm, $14.00 at the door, and don't forget to satisfy your sweet tooth with a visit to our bake sale featuring scrumptious holiday treats that will surely delight your taste buds.
How to Purchase Tickets:
Secure your spot for this enchanting event by purchasing your tickets online. Avoid the lines and reserve your spot in advance to ensure you don't miss out on this festive celebration.
Tickets can also be purchased at:
Assistance League Members
ALO Thrift Shop
Beau Joyau
Beyond the Vine
House of J
Hy-Vee Stores
Material Girl
Studio DIY
Ticket Information:
Individual Ticket (No children under 12): $18.00
We can't wait to welcome you to our 2023 Christmas Caravan Tour of Homes, where the warmth of the season, the beauty of decorations, and the joy of giving come together in perfect harmony. Your support makes our community stronger, and we're deeply grateful for your continued generosity.
Spread the holiday cheer and share this announcement with your friends, family, and colleagues. Let's make this year's Christmas Caravan the best one yet!
Event Sponsors