Mission Statement
Assistance League volunteers transform the lives of children and adults through community programs.
Vision Statement
Essential needs are met in our community and families flourish.

2021-2022 Success Amidst a Global Pandemic
 

52,750

hours of volunteer work
 

6,838

children and teens provided with brand-new clothing
 

63

 Austin Community College students received an ALA scholarship
 

179

families received emergency support needs
 

$70,050

of instructional material and equipment supported 2282 children
 

225

adolescents comforted with items from our Assault Survivor Kits®
Core Values
Assistance League has a rich history of supporting the vision and talents of our volunteers, all engaged in service that puts caring and commitment into action in the community. Our five core values are:
 Commitment – Compassionate and caring service
 Leadership – Professionalism that is visionary, ethical and sensitive
 Ethics – Honesty in communication and action
 Accountability – Fiscal responsibility
 Respect – Appreciation and consideration for others
2022-2023
Board of Directors
President, Anna Stewart
VP Philanthropic Programs, Sharon Torrico
VP Resource Development, Ardeth Still
VP Membership, Sue Vasser
VP Marketing, Stef Atkinson
VP Strategic Planning, Sharon Vars
VP Operations, Robin Turner
VP Technology, Teresa Hartman
Recording Secretary, Linda Ford
Treasurer, Lisa Ottenbacher
Parliamentarian, Julie Jary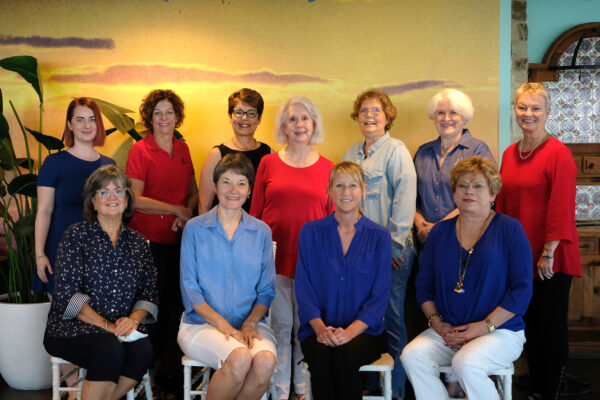 Our History
Deeply moved by the plight of those ineligible for assistance from existing relief organizations after the San Francisco earthquake of 1906, Mrs. Hancock Banning organized a Southern California relief unit named "The Assistance League." This organization continued its volunteer activities through World War I, culminating in the founding of the first chapter in 1919. The organization has since expanded its community service and refined its philanthropic philosophy.
Founded in 1973, Assistance League of Austin is one of 120 National Assistance League philanthropic, nonprofit, nonsectarian organizations of volunteers helping those less fortunate across the United States. The chapters are linked through membership to National Assistance League and guided by its bylaws. This network of support to chapter members helps them provide effective philanthropic programs designed to meet specific needs in their communities. Each chapter is autonomous and funds raised are retained for services within its local community.