We are over 22,000 members in 120 chapters nationwide focused on making our communities a better place to live.  See us in action.
Transforming Lives • Strengthening Community

---
Assistance League in the Community
Back to School
Across the country children, parents, grandparents, teachers, and many others are thinking about the beginning of the new school year.  Vacations are a memory and it's time to visit an Assistance League Thrift Shop where you can stretch your money and make it go a long way.
Remember that students of all ages can find what they need in thrift shops.  The shop may have furniture, housewares, and other items that are perfect for that student who just graduated, is moving away from home, and needs to furnish a first apartment.  An example of a thrift shop that has these things is Assistance League of Georgetown Area.
If the shop has children's clothes, and school supplies such as backpacks, take the children with you, and let them know how much each of them has to spend.  This can be a good lesson in budgeting and economics.  Assistance League of Kansas City's store is one place that has children's clothing and school supplies
Another place children have an opportunity to learn budgeting is through Operation School Bell®.  Whether your chapter partners with JCPenney, Target, Walmart, another retailer, or you provide clothing in-house, children see how far the money goes.
Any day is a great day to buy what you need in the Assistance League Thrift Shop near you.  Here are some tips to make your shopping trip a success.
Take a friend with you – Prepare a list of the things that you want to buy in the thrift shop before you go – When buying in thrift shops, you will find many things with unknown labels or those that aren't famous, but don't ignore these items.  Remember to prioritize, quality is important.
Each of our thrift shops is unique.  Check out the one near you today.  Click here to search for the one nearest you!
Find a Chapter or Thrift Shop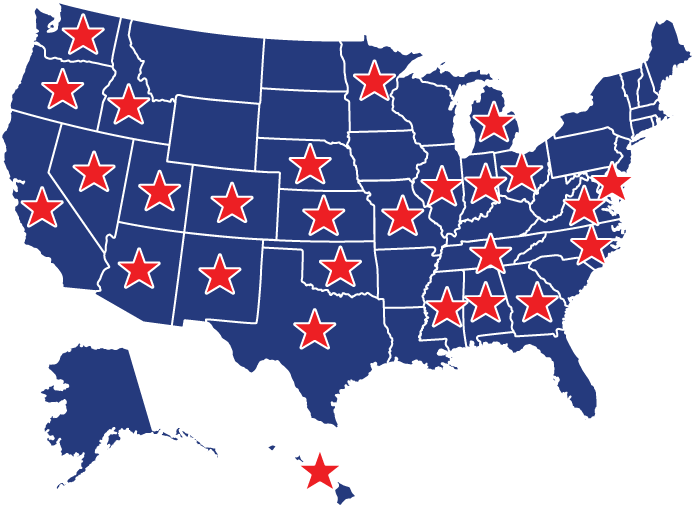 million dollars returned to local communities
million hours of volunteer service
HISTORY OF ASSISTEENS®
Assisteens is the youth auxiliary of Assistance League chapters.  Assisteens provides volunteer opportunities for young people in grades 7 through 12.  The goals are to develop a sense of community responsibility, self-reliance, personal responsibility, poise, public speaking, leadership skills and to support the chapter.  Assisteens raise money in a variety of ways to fund ongoing Assistance League and Assisteens philanthropic programs that benefit their community.
Assistance League was founded in 1919 by Anne (Mrs. Hancock) Banning and her friends, based on an informal charity in Los Angeles started in about 1894.  In the 1890s, social events raised money for local charitable giving. Assistance League, with Anne Banning and Ada Edwards (Mrs. Homer II) Laughlin and friends, provided money and clothing for the 1906 San Francisco earthquake and fire victims.  When the war started in Europe in 1914, Anne and her friends worked for the Red Cross and, in 1917, set up the Red Cross Shop that raised $150,000 in one year.  After the war ended in 1918, the ladies wanted to continue working together, helping people in need.
In 1919, Assistance League was formally organized, with Good Samaritan providing aid to returning veterans and their families and the Film Location Bureau raising the needed funds by renting private properties to movie companies.  Founding members were prominent women of Los Angeles of all faiths and political views.  In 1923, Assistance League moved to DeLongpre Avenue in Hollywood where the campus of Founder Chapter (Assistance League of Southern California) remains today. The motto was "All For Service and Service For All."  Anne Banning felt that women worked best in like-minded groups, so auxiliaries were formed.  Day Nursery was added in 1924, followed by Girls' Club, Theatre for Children, Toy Loan and Boys' Club. Junior Auxiliary was formed in 1929 for post-college-aged young women.
We Need Your Help
Join us! Become a part of an incredible group of volunteers who are dedicated to making a difference in your community. Assistance League offers unique volunteer opportunities that fit your interest and time.

---