We are 23,000 members in 120 chapters nationwide focused on making our communities a better place to live.
Transforming Lives • Strengthening Community

---
Assistance League in the Community
Assault Survivor Kits® Provide Comfort and Dignity
You look at the clock…3 a.m. and the phone is ringing. "Hello."
"Is this the Johnson residence?"
"Yes."
"I am a nurse from the Emergency Room at Good Samaritan Hospital. You are listed as a contact for your daughter. Is this correct?"
You sit up and think to yourself, this is the phone call you never wanted to receive. You have, however, received it. You rush to get dressed and to the hospital. Time is of the essence. Your panicked first thoughts are to make sure your loved one is safe. You do not remember to bring fresh clothes, undergarments, shoes, not even a toothbrush.
This distressing situation is repeated all too often in hospitals across the country, as victims and their families struggle to make sense of what has happened and move forward with dignity. Leaving the hospital in new clothing, not a paper gown, is the first step toward restoring confidence and healing.
Assault Survivor Kits, an Assistance League philanthropic program offered by many chapters, is a practical and compassionate way to support victims who are in the middle of this traumatic experience. Individuals receive sweats or basic clothing, footwear, undergarments and personal hygiene items so they may feel calm about leaving their garments behind as physical evidence for the police.
The kits are assembled by Assistance League member volunteers for males and females, adults and children. Children's kits contain warm-ups or pajamas (depending on the age of the child), and flip-flops or socks. Stuffed animals provide comfort for a child.
Assistance League of Southeastern Michigan recently received a generous donation from The Women's Fund, of the Community Foundation of Greater Rochester, for its Assault Survivor Kit program, which serves nearly 1,000 victims each year in 37 hospitals and trauma centers across Michigan.
"The harsh truth is that victims of rape and sexual abuse must leave their clothing with law enforcement officials as evidence. Survivor kits contain new clothing so these already devastated women have something clean and comfortable to wear home," said President-Elect Marjorie DiLiddo. "Without these clothes, women would have to leave in a hospital gown. We hope to preserve their dignity, provide some comfort, and let them know that somebody cares."
Assistance League of Kansas City provides Assault Survivor Kits to the Metropolitan Organization to Counter Sexual Assault. MOCSA volunteers, who distributed kits to 890 assault victims in 2014-15, noted that 100% of survivors of sexual violence felt that the Assault Survivor Kit was helpful to them and an important part of the healing process.
In a letter to Assistance League of the Eastside in Redmond, WA, one survivor wrote:
"I remember them bringing in the kit … I've never been so happy to have a pair of sweats in my life. Just something small like some clothes to wear when you've been exposed for a great deal of time, that let you cover up and feel a little bit of warmth … To the people who are providing these kits – thank you – it helps a lot. Thank you."
Assistance League encourages individuals and community groups to talk with area hospitals to provide Assault Survivor Kits to all victims. If kits are not available, contact an Assistance League chapter in your area to see if this is a possible program for them to adopt.
Find a Chapter or Thrift Shop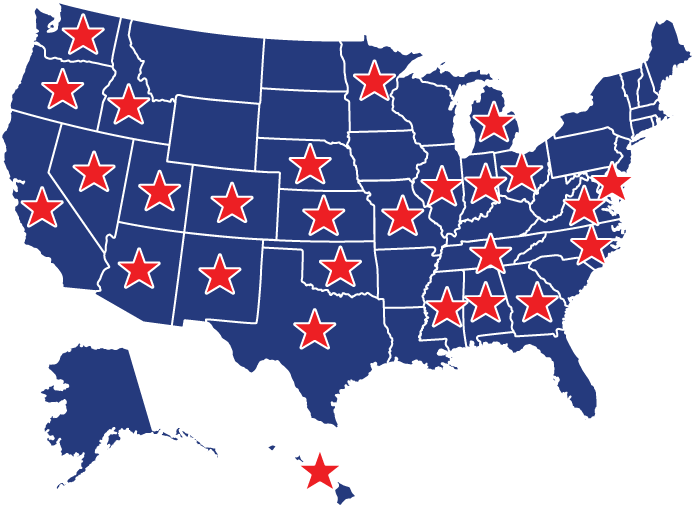 million dollars returned to local communities
million hours of volunteer service
HISTORY OF ASSISTEENS®
Assisteens is the youth auxiliary of Assistance League chapters.  Assisteens provides volunteer opportunities for young people in grades 7 through 12.  The goals are to develop a sense of community responsibility, self-reliance, personal responsibility, poise, public speaking, leadership skills and to support the chapter.  Assisteens raise money in a variety of ways to fund ongoing Assistance League and Assisteens philanthropic programs that benefit their community.
Assistance League was founded in 1919 by Anne (Mrs. Hancock) Banning and her friends, based on an informal charity in Los Angeles started in about 1894.  In the 1890s, social events raised money for local charitable giving. Assistance League, with Anne Banning and Ada Edwards (Mrs. Homer II) Laughlin and friends, provided money and clothing for the 1906 San Francisco earthquake and fire victims.  When the war started in Europe in 1914, Anne and her friends worked for the Red Cross and, in 1917, set up the Red Cross Shop that raised $150,000 in one year.  After the war ended in 1918, the ladies wanted to continue working together, helping people in need.
In 1919, Assistance League was formally organized, with Good Samaritan providing aid to returning veterans and their families and the Film Location Bureau raising the needed funds by renting private properties to movie companies.  Founding members were prominent women of Los Angeles of all faiths and political views.  In 1923, Assistance League moved to DeLongpre Avenue in Hollywood where the campus of Founder Chapter (Assistance League of Southern California) remains today. The motto was "All For Service and Service For All."  Anne Banning felt that women worked best in like-minded groups, so auxiliaries were formed.  Day Nursery was added in 1924, followed by Girls' Club, Theatre for Children, Toy Loan and Boys' Club. Junior Auxiliary was formed in 1929 for post-college-aged young women.
We Need Your Help
Join us! Become a part of an incredible group of volunteers who are dedicated to making a difference in your community. Assistance League offers unique volunteer opportunities that fit your interest and time.

---