We are 23,000 members in 120 chapters nationwide focused on making our communities a better place to live.
Transforming Lives • Strengthening Community

---
Assistance League in the Community
Assistance League Believes in the Power of Teachers
"A teacher is a compass that activates the magnets of curiosity, knowledge, and wisdom in the pupils." – Ever Garrison
Do you remember your favorite teacher; the one who activated your magnets of curiosity, knowledge and wisdom thereby changing your life forever?
Assistance League chapters across the country support the efforts of effective and devoted teachers who contribute to student achievement and well-being during a time when dwindling school budgets create growing need in underfunded elementary districts.
To help teachers be effective, Operation School Bell®, Links to Learning and arts enrichment programs provide extra resources that foster and enhance successful learning experiences and preparation for future success. Read about a few programs that help transform the lives of students by supporting teachers.
Filling a Gap – Students succeed best in the classroom when they have the necessary school supplies throughout the school year. Assistance League of Charlotte's Operation School Bell® Program replenishes school supplies in the second semester so students can have the same advantages as their more affluent peers.
In 2017, school supply kits were distributed in January to teachers in grades 3-5 at 11 high poverty schools in the Charlotte area, drawing praise from teachers, counselors and social workers who understand the value of keeping students engaged and prepared. Middle school students received hygiene kits to foster good habits during the early teen years.
Arts Days and More – Monetary awards provided by the Assistance League of Denver during the 2016/17 school year brought high quality arts programming and hands-on arts experiences to 1400 students in four low-income/Title I elementary schools in Denver.
Known as "Assistance League Denver Arts Day", the program gives students the opportunity to experience a wide variety of arts activities along with music, dance, theatre and other performances that enrich their lives, expand their horizons and lead them in directions they never knew existed.
Links to Learning Programs allow educators to enrich and expand classroom and extracurricular activities and/or develop new or different approaches to teaching that stimulate creative thought.
In the fifth year of Links to Learning, Assistance League of Greater Wilmington awarded more than $30,000 to 56 educators who administered 46 projects in New Hanover, Brunswick and Pender Counties during the 2016-2017 school year
In its eighth year of supporting teachers, Assistance League of Huntington Beach awarded $115,000 to 259 teachers in four school districts in Huntington Beach, Fountain Valley and Westminster. During the past five years, these two chapters alone have awarded over $500,000 to worthy teachers who benefitted students by putting well-thought out plans into action.
In the words of Albert Einstein, "It is the supreme art of the teacher to awaken joy in creative expression and knowledge." Assistance League is proud to be a silent partner with teachers who value both the creative arts and academic achievement.
Find a Chapter or Thrift Shop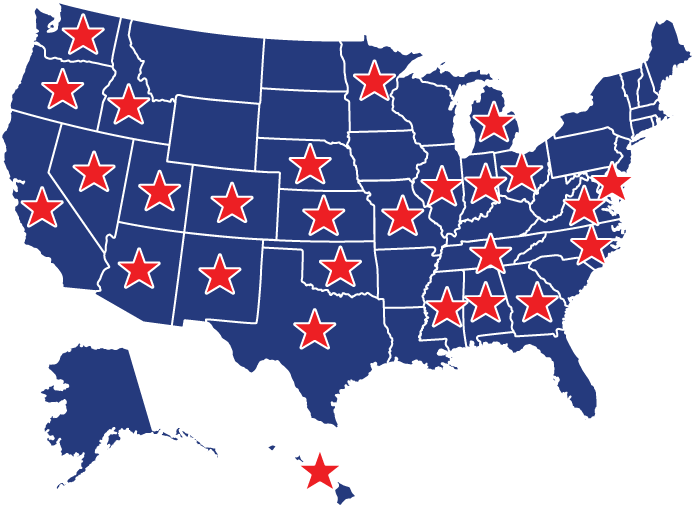 million dollars returned to local communities
million hours of volunteer service
HISTORY OF ASSISTEENS®
Assisteens is the youth auxiliary of Assistance League chapters.  Assisteens provides volunteer opportunities for young people in grades 7 through 12.  The goals are to develop a sense of community responsibility, self-reliance, personal responsibility, poise, public speaking, leadership skills and to support the chapter.  Assisteens raise money in a variety of ways to fund ongoing Assistance League and Assisteens philanthropic programs that benefit their community.
Assistance League was founded in 1919 by Anne (Mrs. Hancock) Banning and her friends, based on an informal charity in Los Angeles started in about 1894.  In the 1890s, social events raised money for local charitable giving. Assistance League, with Anne Banning and Ada Edwards (Mrs. Homer II) Laughlin and friends, provided money and clothing for the 1906 San Francisco earthquake and fire victims.  When the war started in Europe in 1914, Anne and her friends worked for the Red Cross and, in 1917, set up the Red Cross Shop that raised $150,000 in one year.  After the war ended in 1918, the ladies wanted to continue working together, helping people in need.
In 1919, Assistance League was formally organized, with Good Samaritan providing aid to returning veterans and their families and the Film Location Bureau raising the needed funds by renting private properties to movie companies.  Founding members were prominent women of Los Angeles of all faiths and political views.  In 1923, Assistance League moved to DeLongpre Avenue in Hollywood where the campus of Founder Chapter (Assistance League of Southern California) remains today. The motto was "All For Service and Service For All."  Anne Banning felt that women worked best in like-minded groups, so auxiliaries were formed.  Day Nursery was added in 1924, followed by Girls' Club, Theatre for Children, Toy Loan and Boys' Club. Junior Auxiliary was formed in 1929 for post-college-aged young women.
We Need Your Help
Join us! Become a part of an incredible group of volunteers who are dedicated to making a difference in your community. Assistance League offers unique volunteer opportunities that fit your interest and time.

---