Assistance League of the Bay Area Resale Shop
100 East Nasa Parkway, Suite 80
Webster, TX 77598
281-554-2594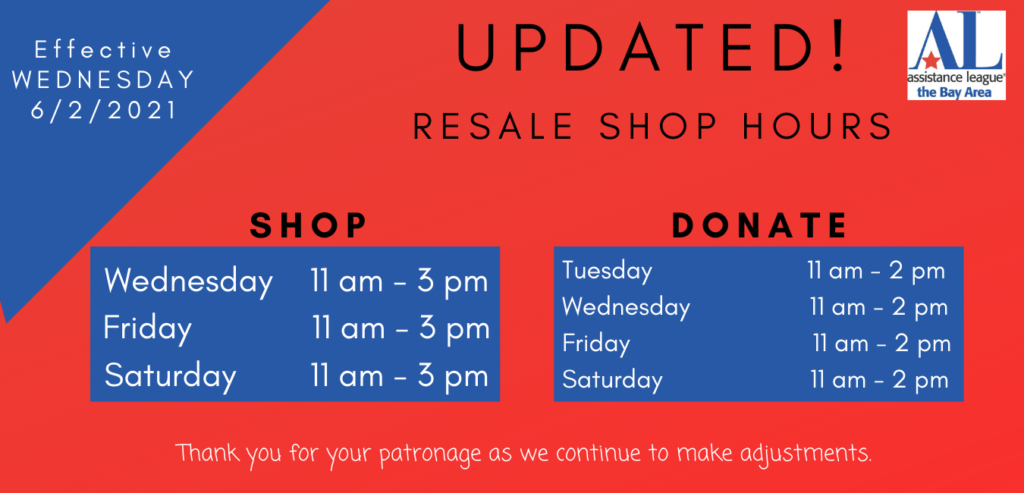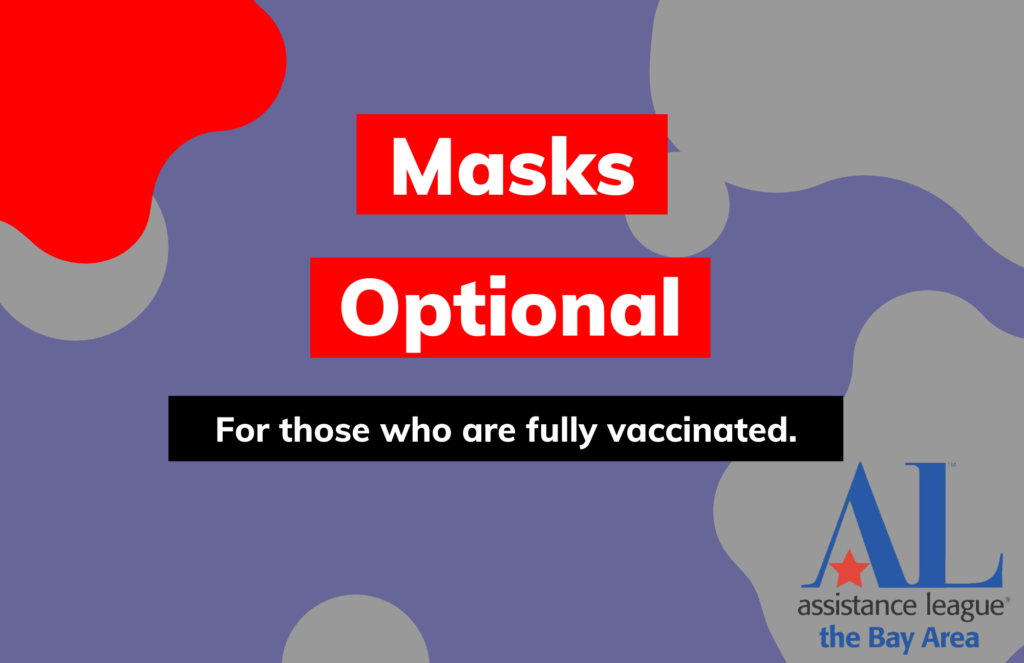 BUSINESS HOURS
Monday and Tuesday: Closed
Wednesday:                 11:00 AM – 3:00 PM
Thursday:                     Closed
Friday and Saturday:    11:00 AM – 3:00 PM
DONATION HOURS
Monday and Thursday:       Closed
Tuesday and Wednesday:  11:00 AM – 2:00 PM
Friday and Saturday:          11:00 AM – 2:00 PM
POLICIES
We have a no return policy on all items purchased.
Visit Our Award-Winning Resale Shop

Nestled on Nasa Parkway in between Highway Three and El Camino Real, Assistance League of the Bay Area's award-winning Resale Shop offers fabulous fashions, furniture, and home goods.
Departments include women's, men's, and specialty clothing.  In addition, there is a large selection of women's purses, women's and men's shoes, and accessories to select from.
The furniture department is expanding daily and there are many lovely items in the home goods section.
In accordance with the CDC recommendations, Assistance League of the Bay Area will require that everyone wear masks at all indoor events, including entry to the resale shop.
Resale Shop Donations
DONATIONS ARE NOW BEING ACCEPTED
TUESDAY, WEDNESDAY, FRIDAY, and SATURDAY between the hours of 11 a.m. to 2 p.m.
Please proceed to the door marked 80B.  Ring the doorbell, wait, and a volunteer will assist you.  Furniture items should be unloaded at the black side door. 
Parking in the fire lane is not allowed.  Please pull up as close to the door as possible and leave your vehicle running.  
We cannot accept donations of mattresses, car seats, or unframed mirrors.
Assistance League of the Bay Area is a 501(c)(3) corporation and donations are tax-deductible.  Receipts are available at the donation door.