There are currently six components to Operation Check Hunger.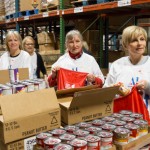 Backpack Program
to provide take-home backpacks of food to children in need in CMS schools.
In School Food Pantries
were established for families needing food assistance due to a variety of reasons, including homelessness and family crisis.
Special Needs School
supplies Metro School with snacks for life skills field trips and applesauce to help with taking medicine.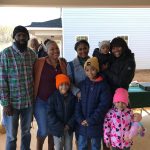 Heart of the Home
provides $500 of kitchen supplies and necessities for each kitchen as part of our Heart of the Home program.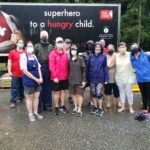 Donates Protein
 purchases more than 5000 pounds of ground turkey and beef for donation to Second Harvest Food Bank, and Loaves and Fishes pantries.
Mobile Pantries
This involves a one-night event when families are invited to shop for canned items, fresh produce, bread, meat and eggs.