DONATE NOW
$18.75 will buy a brand new jacket.
$20 will buy 2 new uniforms.
$18 will buy a new pair of shoes.
National Impact: Operation School Bell, the signature philanthropic program for the 120 chapters of Assistance League nationwide, served 331,000 children last year with combined annual budgets of more than $15 million.
DONATE NOW
$7 buys a backpack with food.
$25 keeps a school pantry stocked for families in need
$50 provides families with 40-50 pounds of food.
Assistance League keeps several in school food pantries filled, sponsors monthly mobile pantry events and provides backpacks to children in need. We also make bulk donations of protein to area agencies.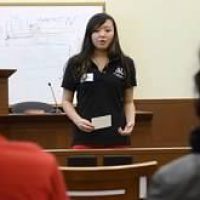 DONATE NOW
$187.50 provides first time offenders with skills to help them avoid future problems.
Mecklenburg Teen Court is designed to provide juveniles with no previous convictions a second chance when they admit their guilt, agree to be tried by a jury of their peers,
and take responsibility for their actions.
DONATE NOW
A donation of your choosing contributes to the scholarship fund.
Scholarship Fund awards college monies to Charlotte-Mecklenburg
high school seniors and previous Assistance League of Charlotte Scholarship recipients for their continuing education.
A monetary donation in any amount helps disadvantaged children in Mecklenburg County