.
Thrift Shop Sales Calendar

December 2023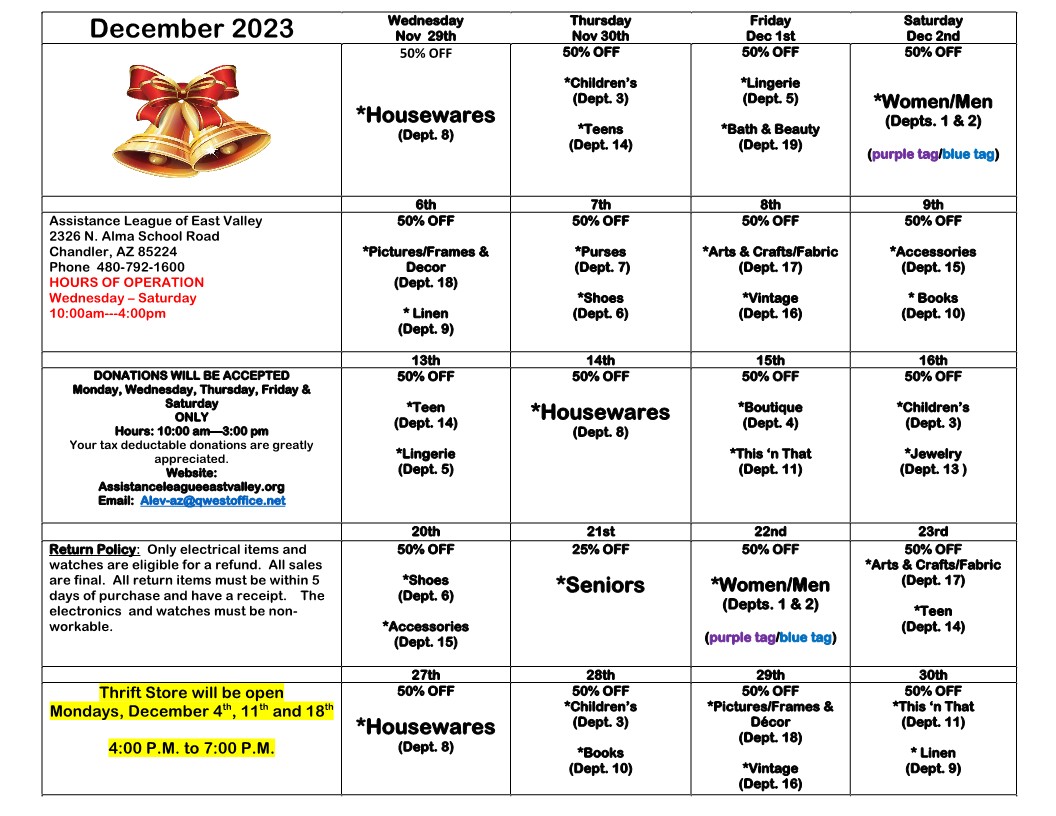 Shop Hours: 10am – 4pm Wednesday – Saturday
Thrift Shop will be open
Mondays, December 11th and 18th, 4:00pm to 7:00pm!
Donations are being accepted
Wednesday thru Saturday and Monday – 10am to 3pm
We appreciate your continued support.                
Your $$ spent help support the elementary students in the East Valley!