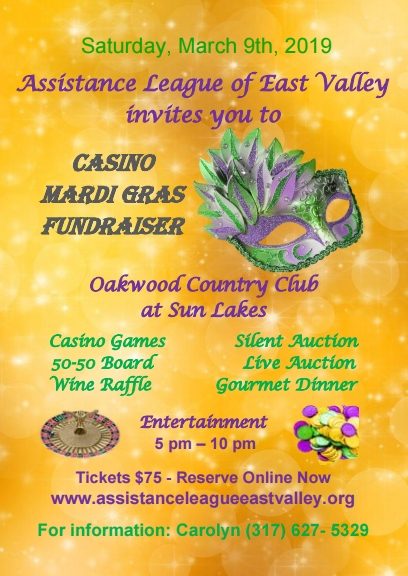 Reminder:  This is a gated community.  Unless you are a resident of Sun Lakes, you must enter via Riggs Road and S E. J. Robson Blvd. 
PayPal processes our credit card and debt card transactions.  You are not required to have a PayPal account.
We do not issue "tickets."  You need only to check in at the Registration table the evening of the event. 
Thank you for supporting our fundraiser.  We look forward to seeing you.
If you have any questions, please call or text me at (317)627-5329.
Carolyn
RESERVATIONS