Due to Charitable Solicitation Registration requirements, Assistance League of Kansas City is only able to accept donations from Missouri, Kansas, and Iowa.  Please contact us at (816) 453-6011 or online for further information. Click here to review our Donor Privacy Policy.
Grants have been received from various companies and foundations including:
100+ Women Who Care KC
Bombas Socks
Clay County Senior Services
Find Your Fabulosity
Greater Kansas City Community Foundation
Harvest Ball
North Kansas City Hospital Chip in for Charity
Oppenstein Brothers Foundation
QuikTrip
State Farm
Target Corporation
The Hall Family Foundation
The Irven and NeVada Linscomb Foundation
Harvest Ball COVID Grant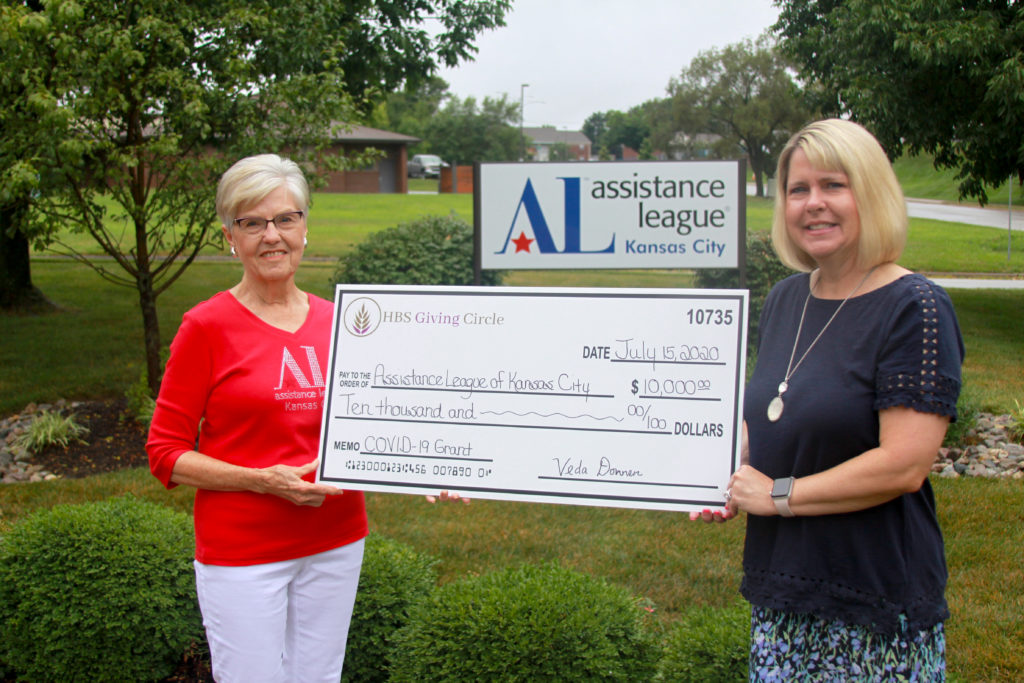 Assistance League of Kansas City has been a recipient of Harvest Ball Society grants since their inception in 1987.  The Harvest Ball Society has become the largest not-for-profit organization devoted to raising funds for charities serving causes primarily in the Northland.
2020 Harrah's NKC Grant Recipients
North Kansas City Hospital's 28th Annual Chip In For Charity Tournament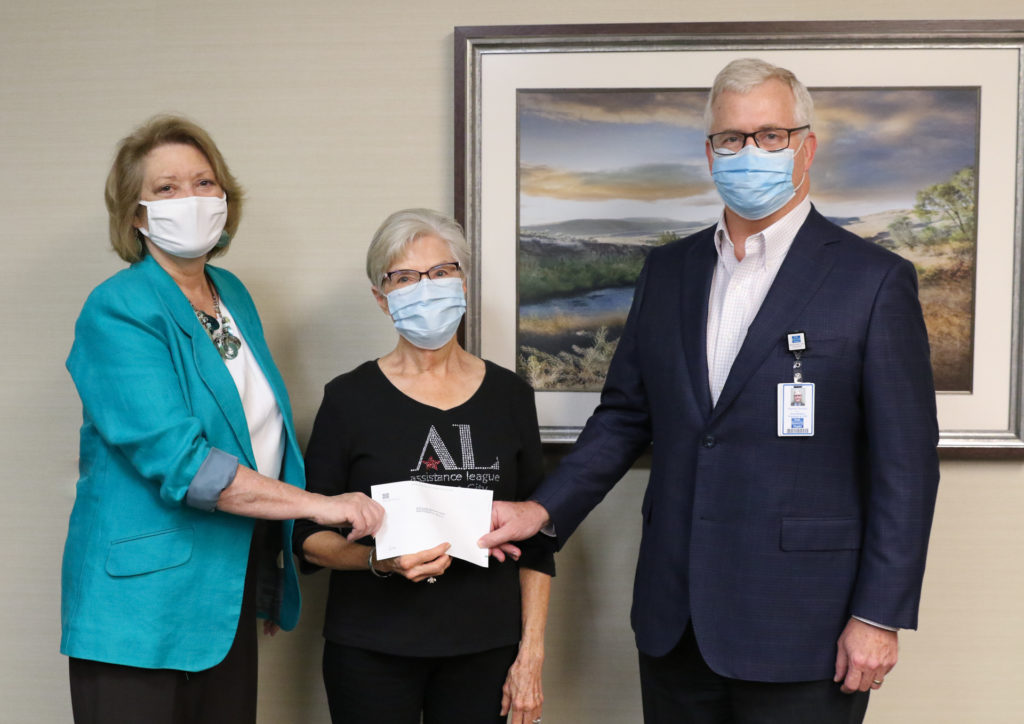 Assistance League of Kansas City is thrilled and honored to be the recipient of a generous gift in the amount of $41,882.14 from North Kansas City Hospital's 28th annual Chip In For Charity tournament. Thank you NKC Hospital Board of Trustees, Medical Staff and tournament sponsors for your generous contribution.
Pictured above (L -> R)
Rebecca Welbern, Chairperson, Board of Trustees
Rita Pickering, President, Assistance League of Kansas City
Steve Reintjes, Sr., MD, President and CEO, North Kansas City Hospital
Representatives from "LevelUp Kids", and "Northland Assistance" who were the other two recipients of the Chip in for Charity grant.