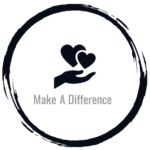 Virtual MAKE A DIFFERENCE Auction
November 28 through December 5
How to register for the auction:
On your mobile phone or computer, enter the Auction Link into your browser
You can now browse the auction items
To Register for the first time, click on REGISTER
Add First and Last Name
Add Email Address
Enter your mobile phone number that you want outbid notices sent to.
Select your preferred Notification Method (default is Email and Text)
Enter a password of your choosing, we recommend the last-4 digits of your mobile phone #.
Click "Create CAS Account"
Once you receive confirmation that your registration was successful, click on "CART" from the top menu.
Click "Add Credit Card"
Enter your email address, card number, and expiration date and security code.
Click "Authorize".
Once you have an account, you can simply click on LOG IN to sign back into your mobile account using the credentials you created earlier.
Helpful Tips:
You can quickly return to bidding by clicking the welcome text or outbid text.
Placing a MAX BID allows the system to bid for you up to the set amount
Under "CATEGORIES" select "Items with No Bids" to view items that do not have an opening bid yet.
Add items to your "Watch List" to keep track of items you are interested in.
Click on the search icon next to categories and type in a keyword. The system will display all matching items.
DO NOT SHARE YOUR TEXT LINKS. They contain your personal encrypted link to your account.
If you have any questions please contact Debbie Sobba at debbie@sobba.com or 816-853-7714.