THE ReSALE SHOP
6601 N. Oak Trafficway
Gladstone, MO 64118
816-455-4485
email us resaleshop@alkc.org
HOURS
Monday – Wednesday, 10:00 AM – 6:00 PM
Thursday 10:00 AM – 7:00 PM
Friday 10:00 AM – 6:00 PM
Saturday 10:00 AM – 4:00 PM
Sunday closed
POLICIES
We have a "NO RETURN" policy on all items purchased.
We accept debt/credit cards except American Express.
We do not accept checks or $100 bills
We will ONLY place furniture on hold for no more than 24 hours.
Your donations
help touch the lives of many in our community
We  can NOT accept the following items:
Mattresses
Televisions, computers, computer parts, or printers
Encyclopedias, bibles, hymnals
Large exercise equipment and appliances
Baby cribs, infant car seats
Hazardous materials, such as paint
Building material
For furniture donations, please call 816-455-4485.
Due to the Coronavirus health crisis and the importance of the safety of our volunteers, THE ReSALE SHOP is CLOSED until further notice.


We are NOT accepting donations while the shop is closed.
Great Reputation, Quality Merchandise, and Friendly Member Volunteers!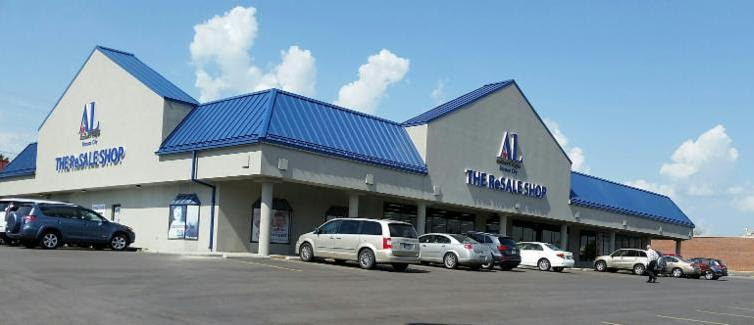 THE ReSALE SHOP in an upscale thrift store that is the main source of funding for our 10 philanthropic programs.  It is staffed and managed entirely by our member volunteers.   We are proud of our reputation as one of the top-rated thrift stores in Kansas City.  Our member volunteers work hard to make sure the merchandise is always good quality, clean, and fairly priced.  Come see for yourself!
You never know what you will find. We offer quality merchandise in men's, women's, and children's apparel and shoes, baby clothes, children's toys, home décor, fine china, housewares, furniture, linens, accessories, suitcases, jewelry, books, seasonal décor, and boutique items.  We welcome your donations.
Thrift Shop Donations
We are not accepting donations at this time.
Your donations are always appreciated!  Donations are tax deductible, and a receipt will be provided upon request.
Please bring your "gently used" items to the receiving door located at the N. Oak Trafficway side of THE ReSALE SHOP.  Ring the doorbell, and we will assist you in dropping off your items.
For safety reasons, donations are accepted only during our business hours.  Please do NOT leave items outside when we are closed.
Donation Guidelines
We gladly accept the following:
Men's, women's, children's, baby clothes and shoes
Household items
Home decor and decorative items
China, dishes, linens and towels
Accessories
Framed wall art
Seasonal holiday items
Toys, puzzles, bicycles and tricycles
Jewelry
Books
Furniture
Vintage and collectibles
Sports Items
Some of the many upscale gently used items you will find at THE ReSALE SHOP and our volunteers who make our shop a wonderful place to shop.