Dressing Children in Need (K-8)
in Clark County Schools
Operation School Bell
Imagine being a child without the clothes to dress appropriately for an ordinary school day. Every year thousands of children in need, from kindergarten through 8th grade, may not attend school because they simply do not have adequate clothing. Now, imagine what a gift it would be to shop for new clothing: pants, shirts, underwear, socks, shoes and a hooded sweatshirt or jacket. They are also provided with a hygiene kit and choose an age appropriate book for their enjoyment. When these children are referred to Operation School Bell by the Clark County School District, they are transported to our facility where they are partnered with a volunteer to select their new clothing and other essentials. While we are happy to know this new clothing increases their incentive for regular school attendance, higher academic performance and enhanced self-esteem, our true reward comes from the big smile such a small gesture brings to every child's face.
In 2015-2016, 8,532 children were referred to Assistance League of Las Vegas by the Clark County School District and clothed at Operation School Bell.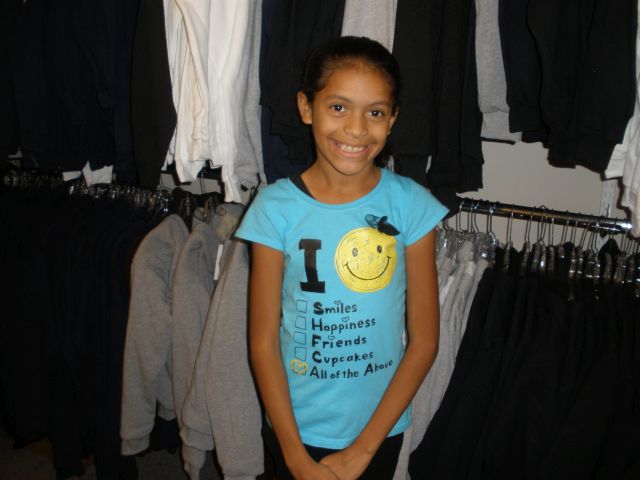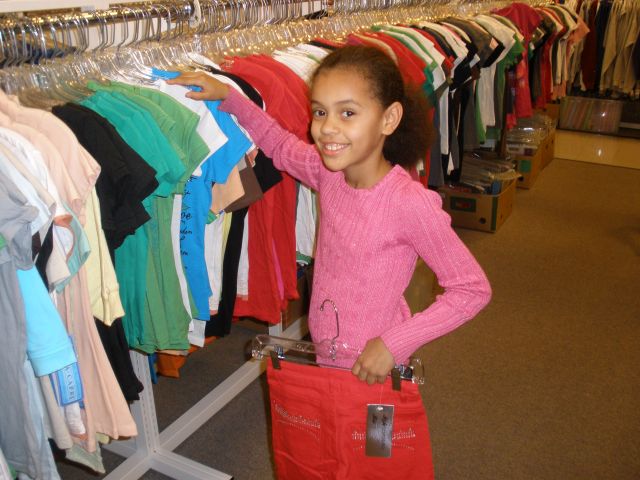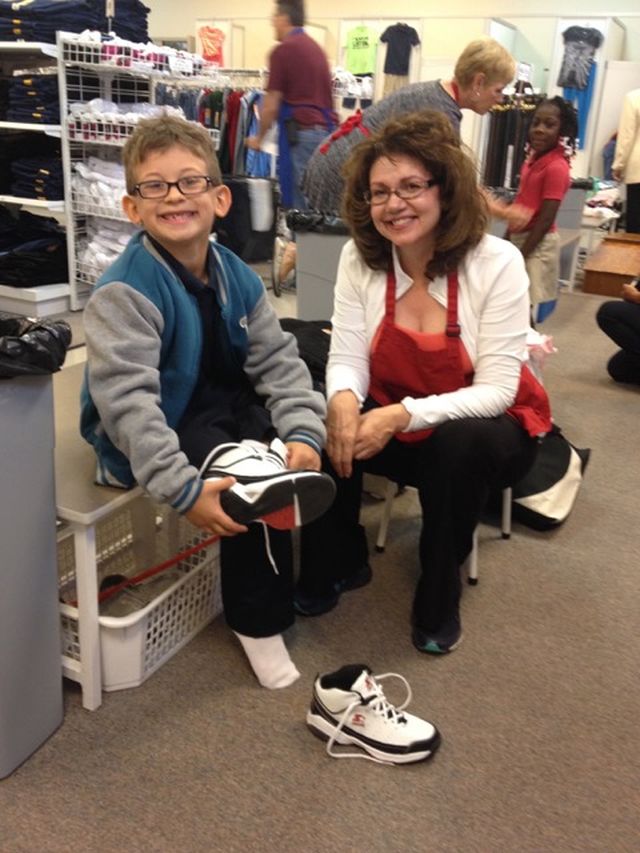 Each Child Receives:
two pair of pants
four shirts
a hooded sweatshirt or jacket
shoes
six pair of socks
six pair of underwear
a belt
an academic book
a hygiene kit
a hat and gloves in the winter months
additional items when donated:  school supplies, a blanket, a pillow case, a toy/stuffed animal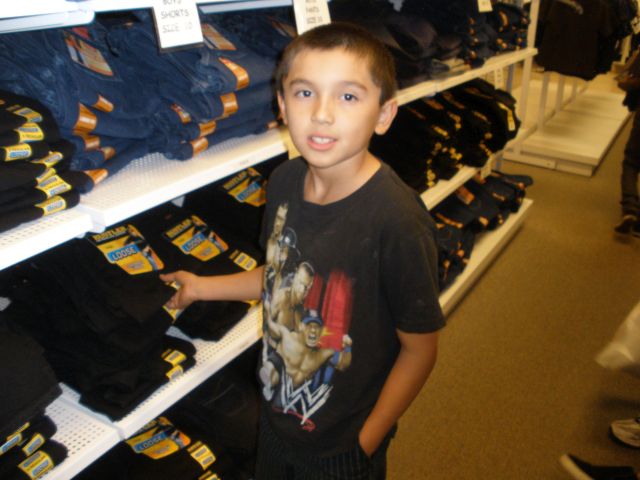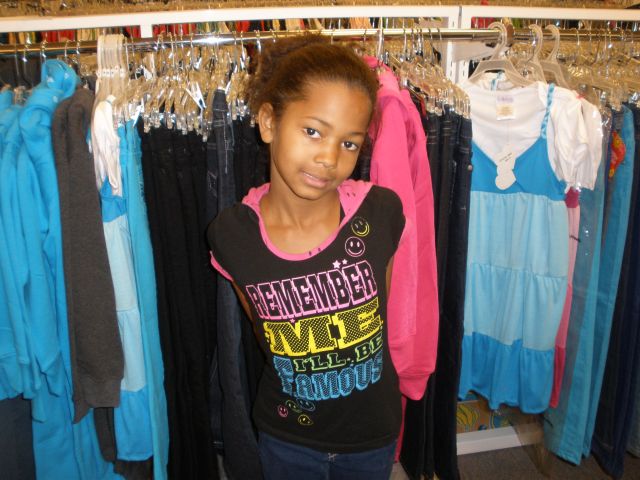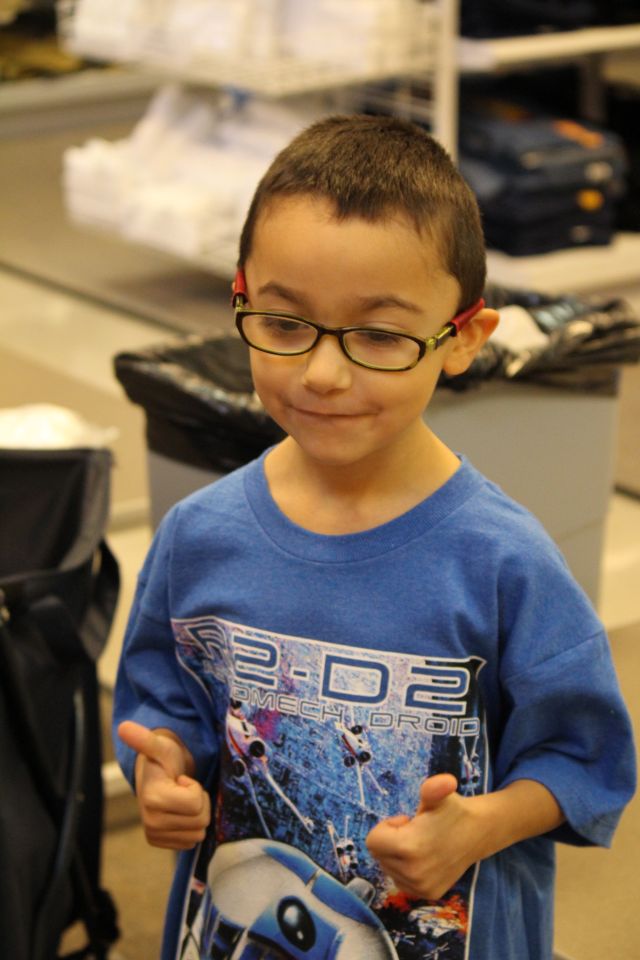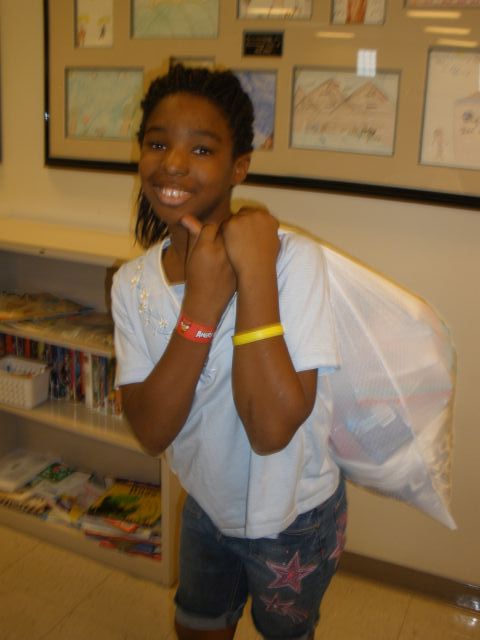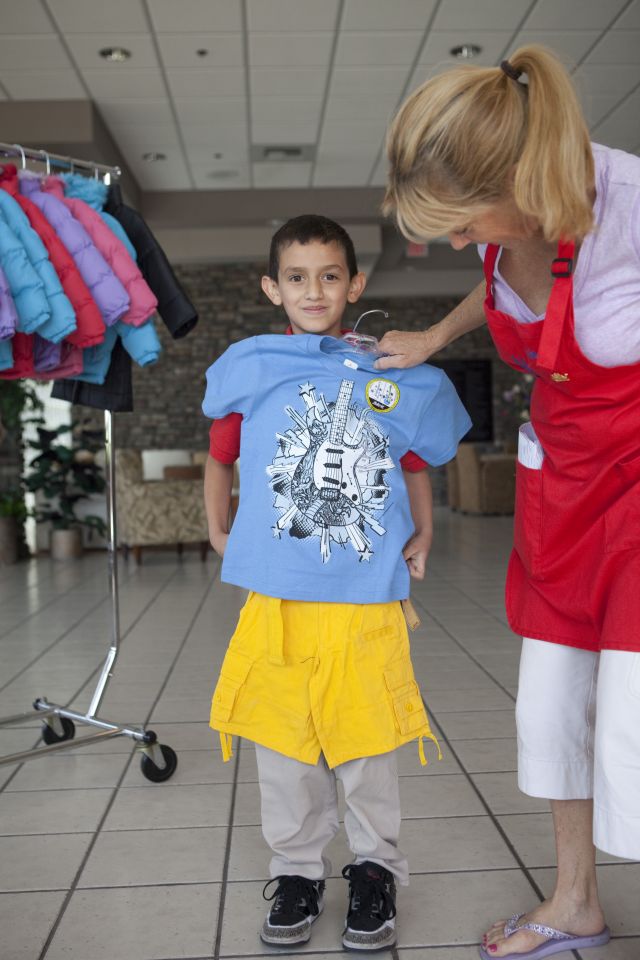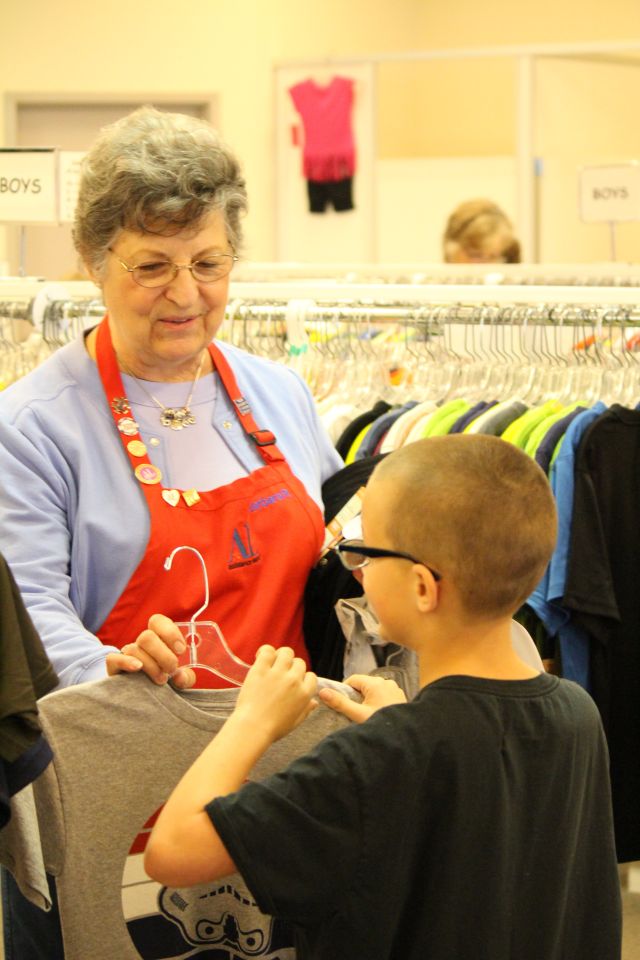 Our Las Vegas chapter members and community volunteers volunteered 13,705 Operation School Bell hours in 2015-2016!