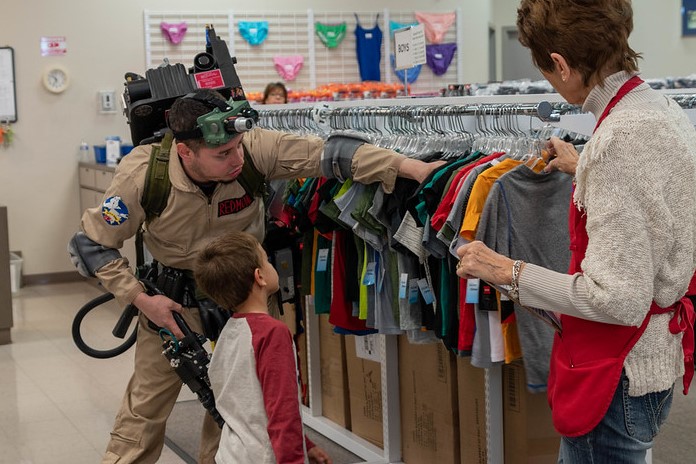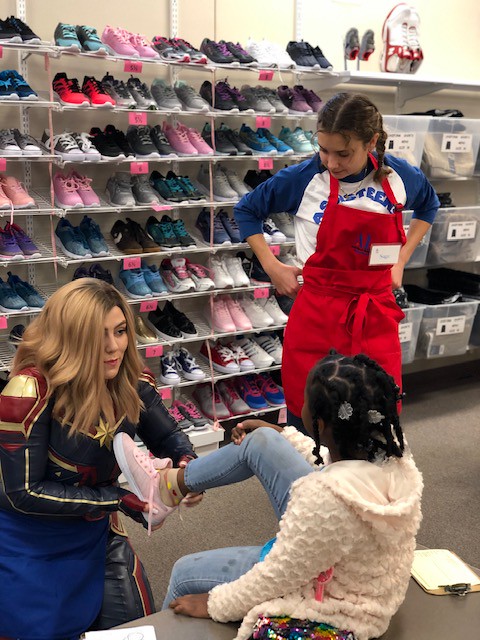 Dressing Students in Need
in Clark County Schools (pre-K-8)
Operation School Bell
Imagine being a student without the clothes to dress appropriately for an ordinary school day. Every year thousands of students in need, pre-K through 8th grade, may not attend school because they simply do not have adequate clothing. Now, imagine what a gift it would be to shop for new clothing: pants, shirts, underwear, socks, shoes, and a hooded sweatshirt or jacket. Students are also provided with a hygiene kit and school supplies, and they can choose an age-appropriate book to keep and enjoy.
Students from the Clark County School District (CCSD) are referred to Operation School Bell by their individual CCSD school's counselors or administration. They are transported to our Chapter Facility "store" where they are partnered with a volunteer to shop for their new clothing and other essentials.
While we are happy to know this new clothing increases student incentive for regular school attendance, higher academic performance, and enhanced self-esteem, our true reward comes from their big smiles when they see their new clothing!
Assistance League of Las Vegas's Operation School Bell program opened its doors on September 26, 1978.  From that opening day, through the 2022-2023 school year, Operation School Bell has clothed over 172,347 students in Clark County.
If you are interested in donating to this program please visit our Donate page.
For additional information about Operation School Bell services, please contact the student's CCSD school counselor.