Assault Survivor Kits® help to restore dignity to victims of assault by providing clothing and personal hygiene items.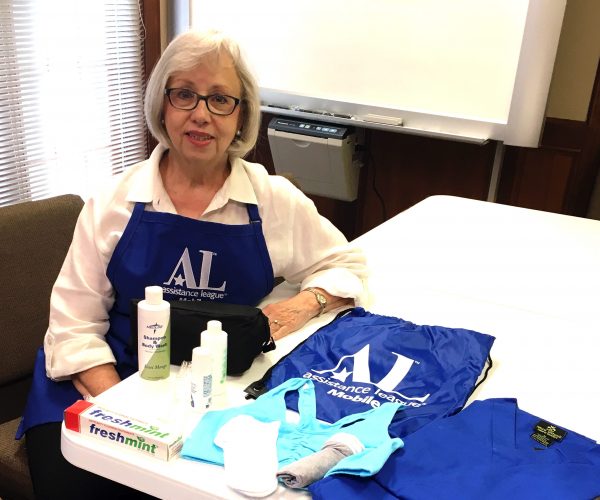 Assistance League member Rosa Goldman shops for clothing items, underwear and personal hygiene kits. Members then assemble the Assault Survivor Kits in royal blue drawstring bags labeled with Assistance League Mobile.
The assembled Assault Survivor Kits are provided to victims of assault through the Lifelines Rape Crisis Center. Kits are provided in several sizes and on an as needed basis.