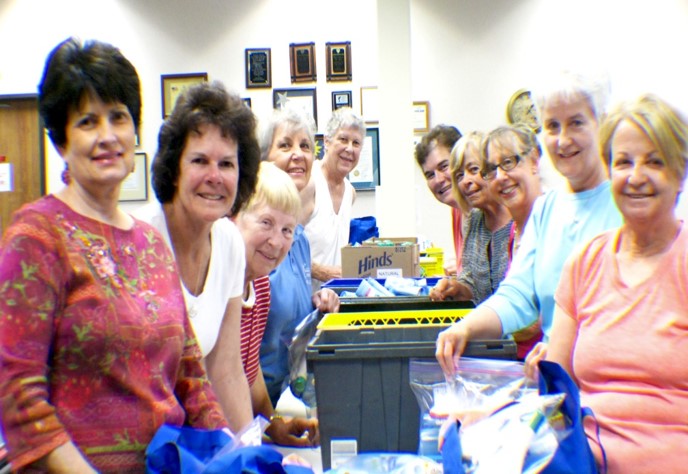 This program provides kits of personal care items to Operation School Bell® , Students in Transition and Food Pantry recipients as needed.
In FYE 2017, the Grooming Kits committee distributed over 3,100 kits through Operation School Bell at local Walmart stores and Students in Transition at local Kohl's stores when the children received their new clothes.
1,600 grooming kits were also provided for our Food Pantry program and distributed at the Washoe County Senior Center and home delivery.