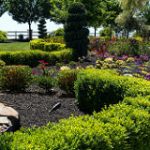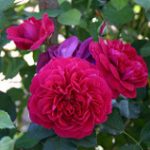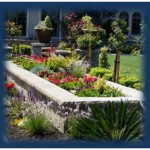 If you prefer to purchase your tickets directly,
please visit one of the following locations up to and during the event.
EVENT  SCHEDULE  CHANGE  (not reflected in brochure)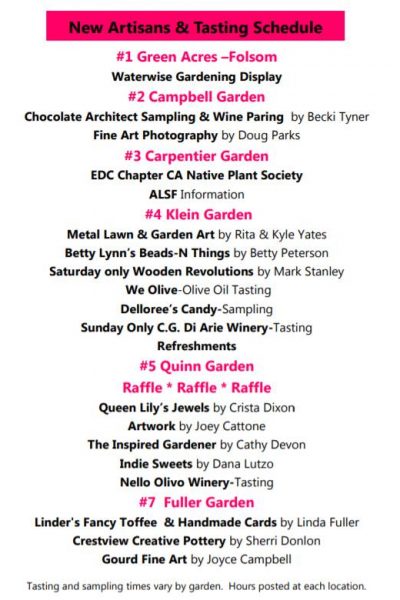 Thank you to our many patrons, sponsors and vendors for making our 2017 Garden of the Hills a memorable event!
Pictures from our 2017 event can be found on FLICKR
There were 5 fabulous gardens featured on our May 2016 tour along with a special venue, the Sherwood Demonstration Garden in Placerville. Our boutique vendors grew to include: Horse Shoe Art, Chicken Feeder Planters, Glass Art, Mixed Media Art, Metal Garden Art, Queen Lily's Jewels, Stone Luv Designs, Dolce Mia Designs, Wine Barrel Art and local author Cindy Sample.   The tour included a fantastic auction and raffle, sweets and treats for our patrons.
A BIG THANK YOU to our wonderful SPONSORS; Green Acres Nursery & Supply, Serrano, Marshall Medical Center, and El Dorado Savings Bank.  And to the many businesses and retailers who advertised in our brochure.