Thanks to all for the very successful 2018 "Tea and Generosity" event to benefit the children of Southern Utah.
The Assistance League® of Southern Utah recently celebrated our "Tea and Generosity" event at the Hilton Garden Inn in St. George.  This year our annual fall fundraiser generated over $7000 for OPERATION SCHOOL BELL®.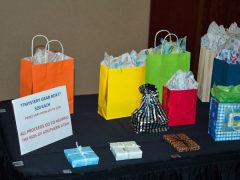 Many thanks to all who helped and attended.  Your dedication, commitment, and love for the children of southern Utah made this the BEST TEA EVER!!!