Action Week Project 2020
The challenge from National was to find a project to help less fortunate children blossom and grow, by showing them someone cares.
We contacted leaders at Beaver Dam Elementary and Colorado City Elementary, both schools in impoverished areas. Each had either lost, or had no funding for after-school programs. At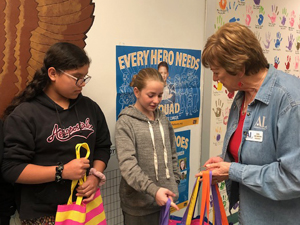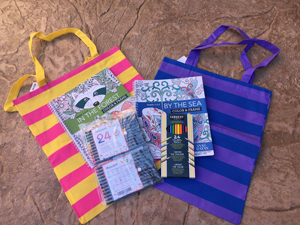 Colorado City, the children went home to no opportunities for creative growth. At Beaver Dam, most parents work two jobs and children are home with no supervision and little to expand their creativity. We decided to make the project for the oldest grade in each school. If we continue it, there would be no duplication for the kids.
The idea for a bag of art supplies grew from a discussion we had with school leaders; we wanted something they considered beneficial. Each child received two books; fine-tipped markers; colored pencils; and a pencil sharpener. Pages are perforated so can be torn out for display; to be shared; or to be returned for a school project.
Delivering the bags was the highlight for our members. The excitement when the kids saw the brightly colored bags was electric…adding fine-tipped markers and TWO books was really a thrill. This project was a WIN—WIN for everyone involved.