Kids Gotta Read to Succeed!
A study of almost 3 million students found that those who read 30 minutes or more a day were nearly twice as likely to achieve college and career readiness benchmarks for their grade.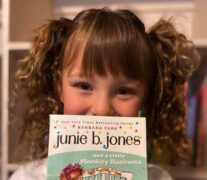 Assistance League of Southern Utah is helping to make this happen!

228 books to grades K thru 6 at Water Canyon Elementary in Hildale, UT
120 books to preschoolers at Cottonwood Elementary in Colorado City, AZ
140 books to preschoolers at Red Mountain Elementary in Ivins, UT
100 books to preschoolers at Paradise Canyon Elementary in St. George, UT
For some kids, the gift of a book may be the only book they have of their own.