Working in partnership with local youth soccer and baseball leagues, the SPORTS LOCKER program provides sports equipment and scholarships for registration fees to grades K-8 disadvantaged boys and girls. Children develop a positive self-image, leadership skills and team spirit through involvement with youth sports.
Local little league and soccer leagues we support:
Gold Nugget Soccer, Sierra Gold Soccer, El Dorado Hills Soccer, Snowline Baseball and Hangtown Baseball
80 SPORTS LOCKER scholarships awarded in 2019!
The program has served thousands of children since 2008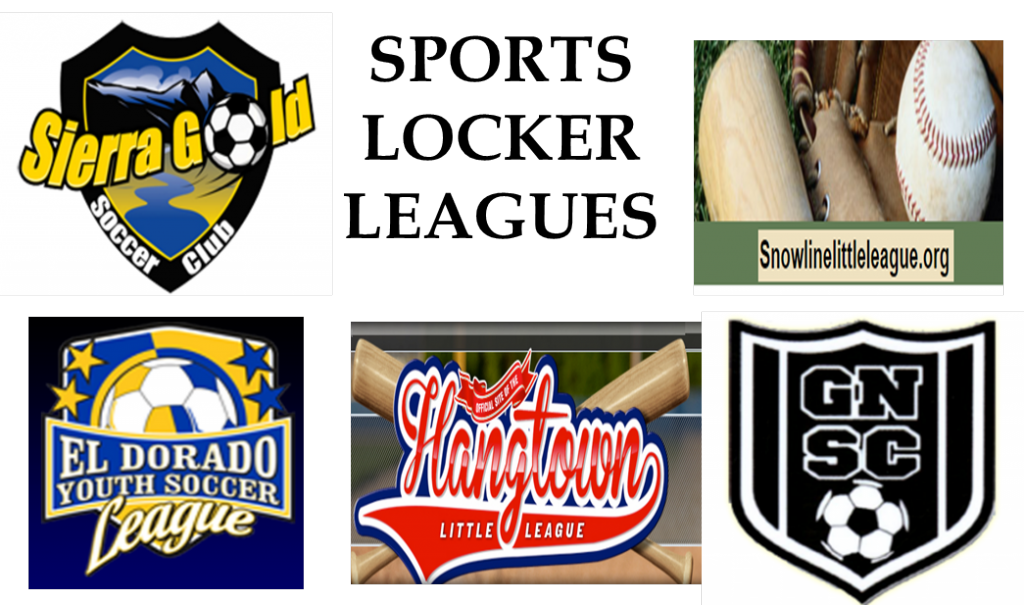 Instead of sitting on the sidelines, every $100 donation helps a child play an organized youth sport.