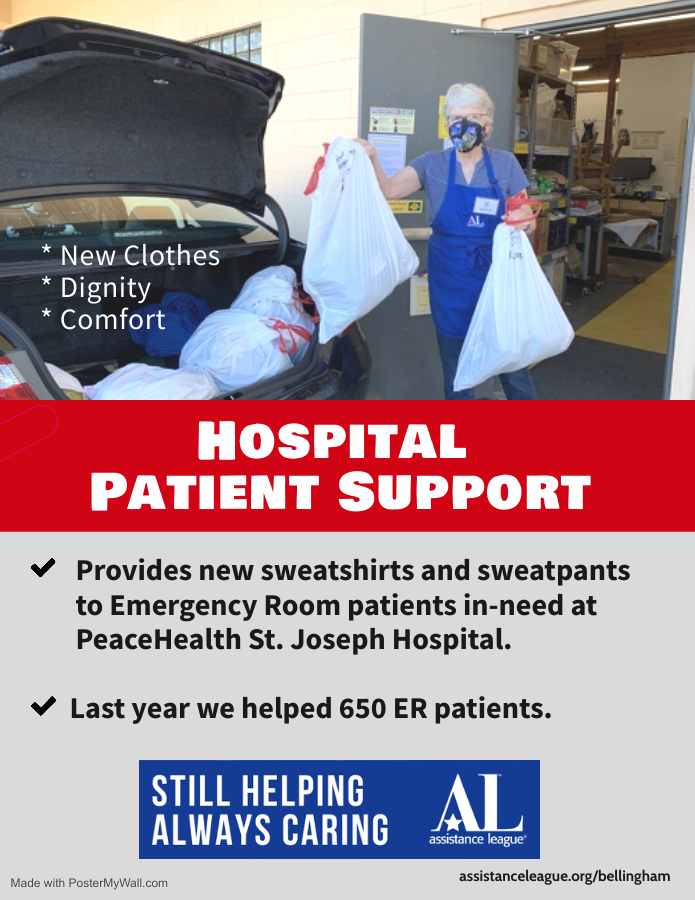 Following special Covid guidelines, Assistance League's  Hospital Patient Support program started again this fall after being suspended from March 2019-Sept. 2020 due to the Pandemic.
Delci, program chair, reports that since the program resumed in October, 100 items of clothing which include sweatshirts and sweatpants, have been delivered to PeaceHealth St. Joseph Hospital.
We are so happy to be able to help in-need Emergency Room Patients again!