The Thrift & Gift Shop is the main source of funding for our five philanthropic programs.  It is staffed and managed entirely by our member volunteers.  We are proud of our reputation as one of the best and friendliest thrift shops in Bellingham. Our members work hard to make sure the merchandise is always good quality, clean, and priced fairly.  Come see for yourself!
We offer quality merchandise, including furniture, antiques, books, artwork, seasonal items, and crafts. We also sell men's and women's clothing, jewelry, household and home decor items and linens, all at affordable prices.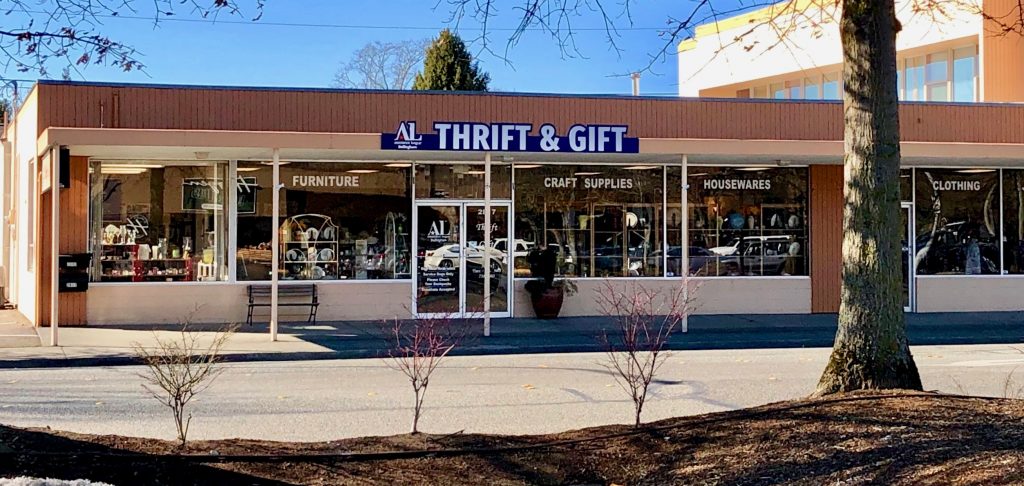 Great reputation, quality merchandise and friendly member volunteers!
Visit our shop
Thrift & Gift Shop donations
Your donations are always appreciated!  Donations are tax deductible; a receipt will be provided. Please bring your "gently used" items in good condition to the receiving door at our back entrance in the alley.
DONATION HOURS: Thursday-Saturday, 10 am – 2 pm or until full.
Please call ahead to be sure we have room to accept your donations.
(360-738-2803) Thank you for your patience!
Please, no broken or damaged household items.
Please, no outdated, torn, or stained clothing items.
SHOP WITH US ON eBAY
Click on the eBay logo for a direct link to our eBay page.