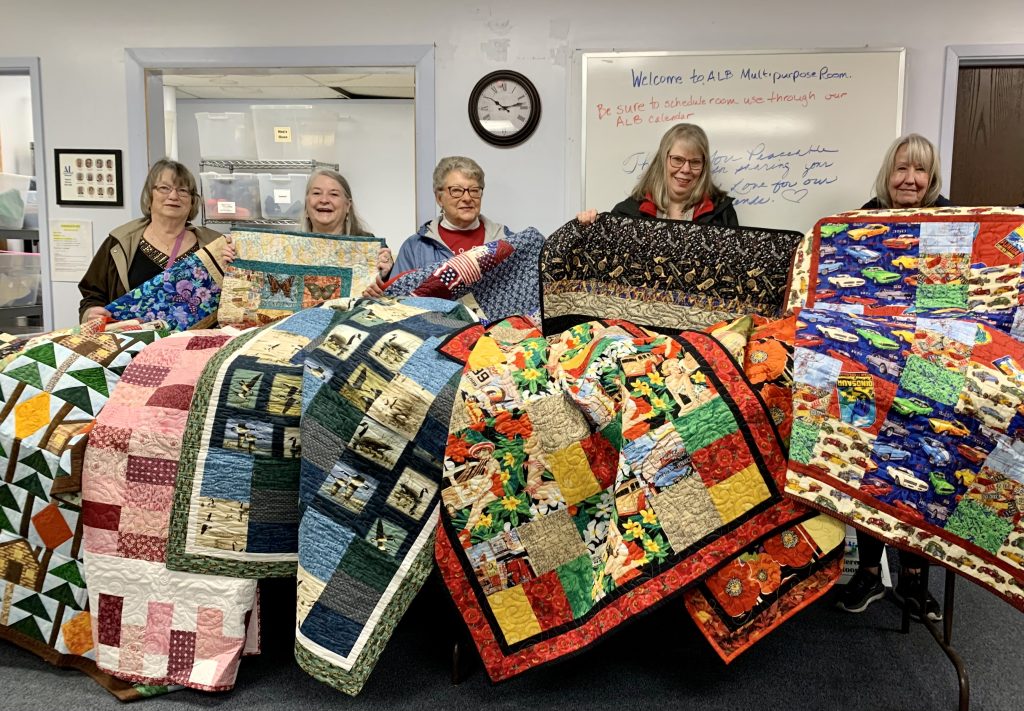 The above photo pictures delivery day at Assistance League by some of the quilters.
Assistance League of Bellingham's Care Center Support committee members have been busily purchasing holiday gifts for residents of the Care Centers that we support this time of year. The "frosting on the cake" is 122 beautiful handmade quilts donated to us for this purpose by the Pieceables Quilt Guild of Lynden.
Pieceable Quilters, thank you so much for your generosity. You truly spread joy this holiday season with your beautiful quilts!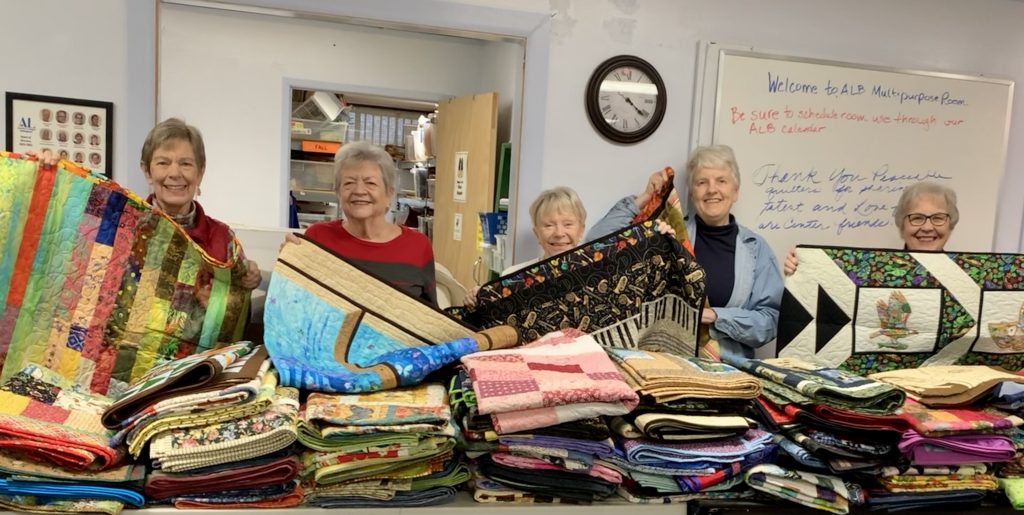 Assistance League members happily posing for a photo with the colorful new quilts that will soon be added to Christmas gift bags for the fortunate recipients in our Care Center Support program.