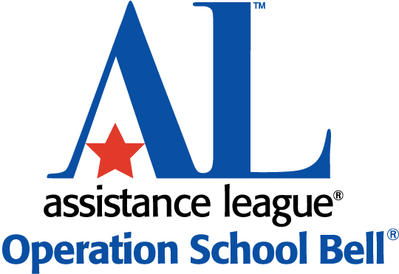 Dressing Children in Need (1-5)
Throughout El Paso County Public Schools
Operating since in 1968, In El Paso Public Schools!!
Children who go to school without adequate clothing often suffer low self-esteem.  Students (1-5 grades) are identified by El Paso area public school personnel and brought to Operation School Bell by bus.
Students "go shopping" for brand NEW clothing and are outfitted from head to toe with the assistance of one of our caring member volunteers.
Each Child Receives:
3 pairs of jeans or uniform pants
2 uniform shirts
1 T- shirt of the child's choice
6 pairs of underwear
7 pairs of socks
1 lined hooded jacket
1 pair of shoes
a bag of hygiene items
Each year 3,800 elementary school students visit Operation School Bell.  The children all leave with a huge bag of new clothes, wide grins and a renewed sense of confidence.
Here are a few thank you notes from children …
Our Members Volunteered Over 3,230 Hours for Operation School Bell Last Year!
They love to help the children "shop", but also tag each item of clothing  to help track inventory and restock the shelves every day.
Become a Part of this Special Program
Monetary donations are always appreciated! A tax receipt will be provided.
Contact us if you or your group would like to participate.