The Thrift Shop is closed until further notice
El Paso City/County Health Authority order Stay Home, Work Safe
The Thrift Shop is the main source of funding for our philanthropic programs.  It is staffed and managed entirely by our member volunteers.   Our members work hard to make sure the merchandise is always good quality, clean, and priced fairly.
We accept cash, credit cards, debit cards, and personal checks with proper ID when purchasing items in the store.   All items are sold "as is" with a no return policy.
Clothing marked with a specific price tag color indicates that item is on sale for half price.  The color of the price tag changes each week to show which items are on sale.   Visit the Thrift Shop weekly and save.
Contributions can be made in three ways:
Items dropped off at Thrift Shop
….2728 E. Yandell El Paso, TX
….Mon-Sat..10 am to 2:30 pm
….Donated items tax deductible
….Receipt will be provided
….

Check mailed to
….Assistance League of El Paso
….Box 3735
….El Paso, TX  79923
….

Credit or Debit card using PayPal
The Thrift Shop and Chapter House
2728 East Yandell – El Paso, TX 79923
(915) 564-0600
Donation Guidelines
Bring gently-used items to the Receiving door located at right of the thrift shop entrance.

Ring the doorbell and wait for a volunteer.  We will assist you with the donated items.

Donations are accepted only during business hours for safety reasons.

Do not leave items outside when we are closed – weather damage could occur.

No broken or damaged household items.

No significantly damaged, torn, or stained clothing items.
…..

These items cannot be accepted:

Computers plus mobile devices

Infant car seats

Infant cribs

Mattresses

Motorcycles

Printers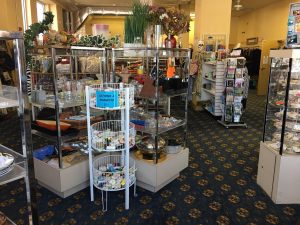 Assistance League of El Paso will not sell or share your email.   You may unsubscribe at any time.