Dressing Children in Need
Throughout North Orange County Public Schools
In 2015-2016, Operation School Bell dressed 1,172 students!!
Children who go to school without adequate clothing often suffer low self-esteem.  Students are identified by North Orange County public school personnel.  Many schools send the children on a school bus.
Elementary Students "go shopping" for brand NEW clothing in our attractive facilities and are outfitted from head to toe with the assistance of one of our caring member volunteers.  In the year 2015-16 we clothed 1,172 elementary school children (K-6) from 22 schools and 156 migrant education/homeless children.  We served 12 schools in the Fullerton School District, 5 schools from the Buena Park School District, 5 schools from the Placentia/Yorba Linda School District and 2 schools from the La Habra City School District.  Plans are under way for the 2016-2017 school year to extend our services to additional schools in North Orange County.
During the 2015-16 school year, we were able to extend our program to 75 junior high children in celebration of our 75th anniversary.  For the 2016-2017 school year, we will continue to clothe additional junior high children.  Our first event of the 2016-2017 school  year was an evening at Target for junior high students.  We will also continue to explore using Target and local stores to outfit children for the current year, especially children who attend non-uniform schools.
Each Child Receives:
two pairs of jeans, leggings or uniform pants
a winter jacket or heavy sweater
two tee shirts or uniform shirts
six pairs of underwear
six pairs of socks
crop tops for older elementary school girls
a shoe card for a new pair of shoes – to be redeemed at a local store
two books of their choice
a backpack
During the 2015-2016 school year, almost 1,200 elementary school students visited Operation School Bell.  The children all left with a huge backpack of new clothes, wide grins and a renewed sense of confidence.
Here are a few thank you notes from children …
Our Members Love to Volunteer for Operation School Bell!
They love to help the children "shop", but also purchase the clothing,track inventory, and restock the shelves for the children!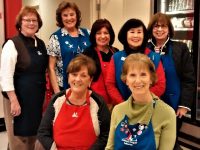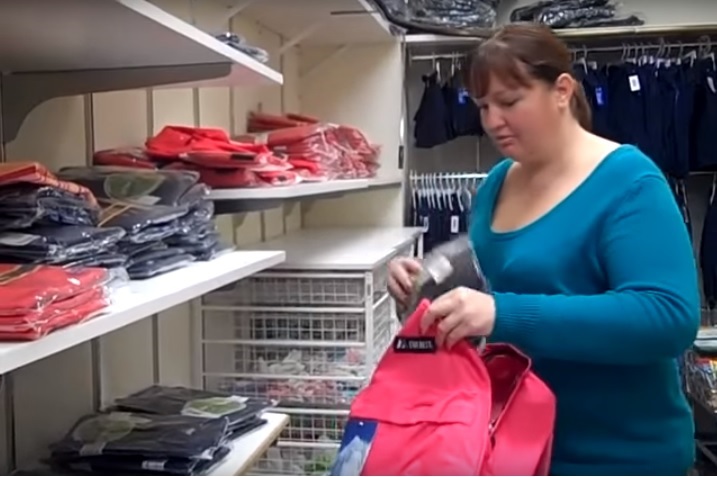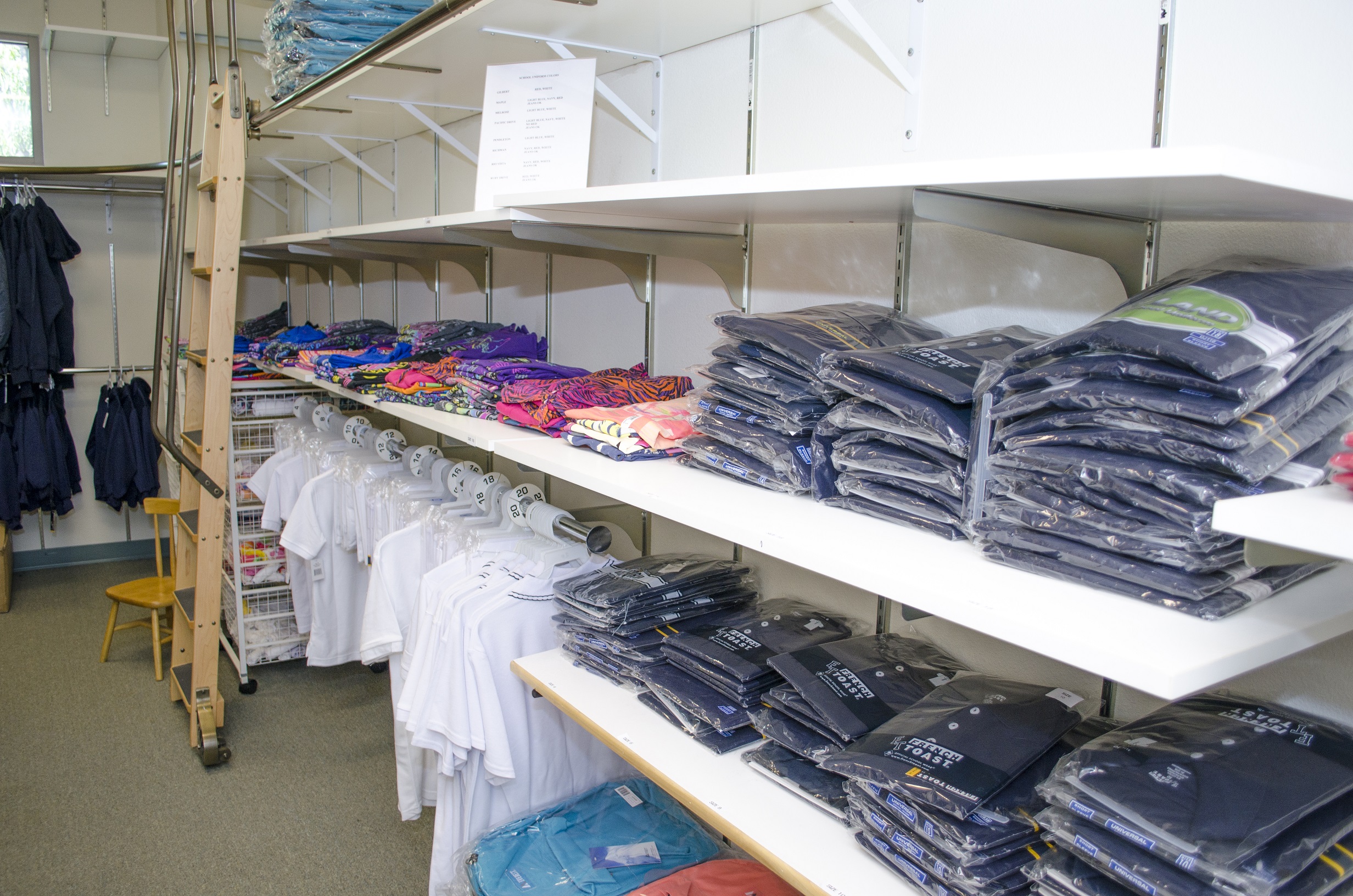 Become a Part of this Special Program
Monetary donations are always appreciated!
Donate to our Sock It To 'Em campaign which benefits Operation School Bell exclusively.