Join Us – Become a Member
Assistance League of Fullerton is an all-volunteer, nonprofit organization that is comprised of multi-talented volunteers working together to fulfill its mission. We are an organization whose nearly 300 members volunteered over 18,000 hours last year to improve the lives of North Orange County residents through hands-on programs.
Join ~300 women and men who volunteer with Assistance League of Fullerton. Choose from the philanthropic programs and committees that interest you and would benefit from your special skills. Make a difference in your community by sharing your enthusiasm and extending a helping hand while making new friendships that will last a lifetime.
Become one of us! Join an incredible group of volunteers who are dedicated to making a difference in their community.
Build Friendships While Helping Others!
Socializing While Stocking The Thrift Shop
2021-2022 President Susan Schilling
Thanks Past President Helen Cohen
Past Presidents Attend Our 80th Anniversary Celebration.
Ada Edwards Laughlin Award
The Ada Edwards Laughlin Award is named for Mrs. Ada Edwards Laughlin who joined Anne Banning in the original plan for Assistance League.  Our original "Ada" was quite a business woman as well as a visionary.  She was the administrator of ideas and money for the Assistance League.  It is in her memory that the Assistance League of Fullerton presents its annual ADA Award
Click here to find out about our award recipients for prior years.
Membership
Classifications of Membership

Assistance League of Fullerton is comprised of ~300 total members in Active, Life, Sustaining and Associate classifications.  We have two auxiliaries – Assisteens

® 

and Alpha.

We are a very busy chapter!  For the 2020-2021 year, in spite of COVID, our members donated over 18,000 hours to the North Orange County communities we serve.

Associate Member (Non-voting)

Associate members may participate in and support chapter philanthropic programs and resource development activities in the following ways.

Pay annual dues of $65.00.
May attend chapter meetings and social events by invitation from the chapter.
May work in our thrift store or on other special philanthropic projects of the chapter.
No obligations other than financial support of the chapter and its philanthropic outreaches.

Active Member (Voting)

Each Active Voting member is encouraged to complete 80 hours of service to Assistance League activities. Included in those 80 hours are the following activities:

Attend chapter meetings, which are held on the third Tuesday of the month, except the months of July, August and December.
Staff the Bargain Box Thrift Store one (1) day per month.
Serve on two chapter committees.
Serve on one luncheon committee per year.
Serve on one philanthropic program per year.
Support the annual resource development event.
Pay annual dues of $65.00.
Pay annual hospitality fee of $80.00 which includes the monthly luncheons.
Auxiliaries
Assisteens

The Assisteens Auxiliary is a group of seventh through twelfth grade teenagers involved in philanthropic and social events within the community.

ALPHA

Assistance League Professional Humanitarian Auxiliary (ALPHA) is the business and professional women's auxiliary of the Assistance League of Fullerton. ALPHA is a nonprofit organization whose purpose is to serve the immediate community.
California State Senate Recognition
Fullerton School District Certificate of Recognition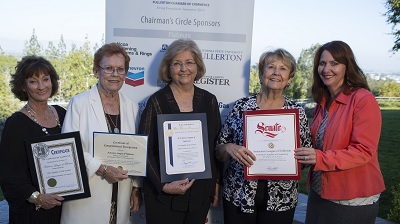 Fullerton Quality of Life Award from Chamber of Commerce