We provide new school clothes to students in need.
For some students, this is the first time they have shopped retail for new school shoes, a warm jacket or favorite t-shirt of their very own. Now they truly feel they fit in with their peers.
Students are given the confidence they need to succeed.
New clothing has the power to elevate self-esteem, encourage school attendance, and improve academic performance. We are providing far more than just a new wardrobe—we are empowering young students to reach their full potential.
Books, Dental Kits and School Supplies complete the shopping experience!
Each student receives an age-appropriate book of their choice, a tote filled with grade-appropriate school supplies and a dental hygiene kit.
"Our students walk a little taller and smile a little brighter. The look on their faces is priceless. Thank you for all that you do for our students."
San Luis Obispo County School Administrator
"At each Operation School Bell clothing session, I am reminded how we have been given the opportunity to make a difference in a student's life by providing new school clothing. Beyond that, we are also fortunate to be able to tell each student how special they are and what a joy it is to witness their big smiles as they leave with their new wardrobes. At the end of the day, this is a great feeling of giving back to our local communities!"

Lynn Ogden – Member Since 2014

"I don't get new clothes very often and when I do I feel awesome!" – Operation School Bell Recipient
Your donation helps put a smile on a student's face.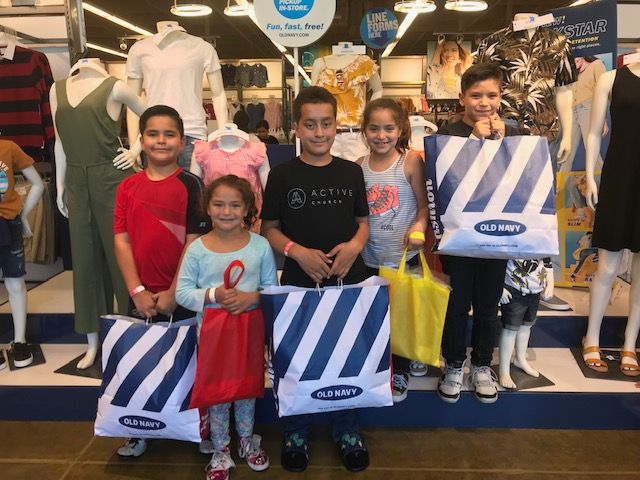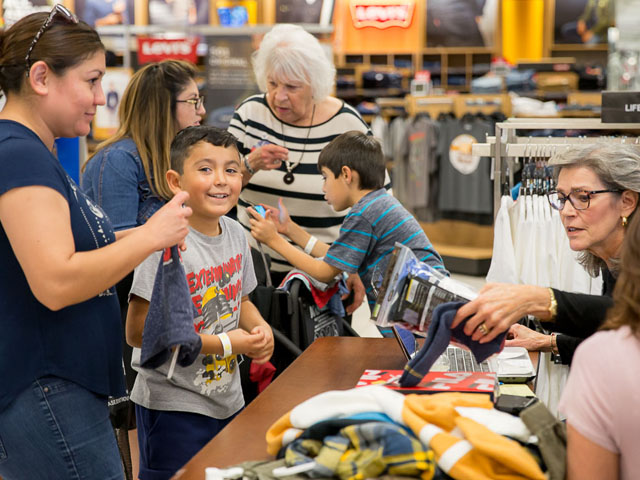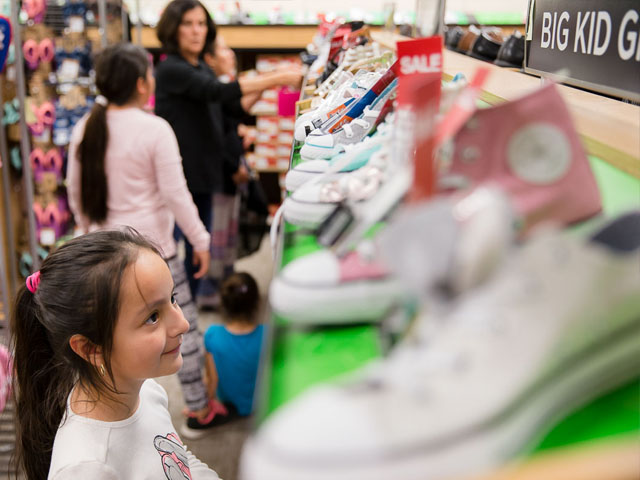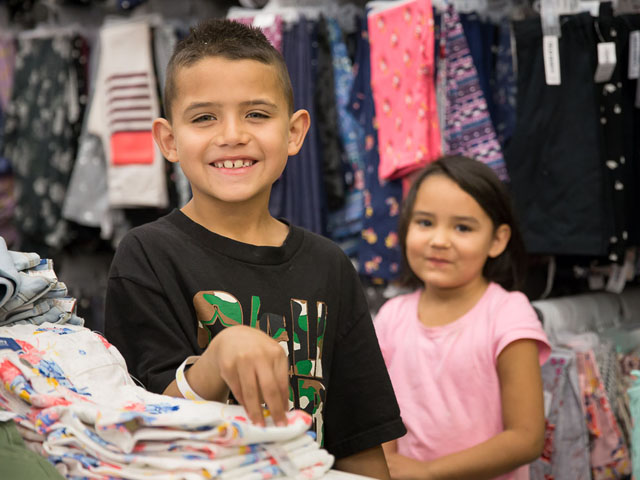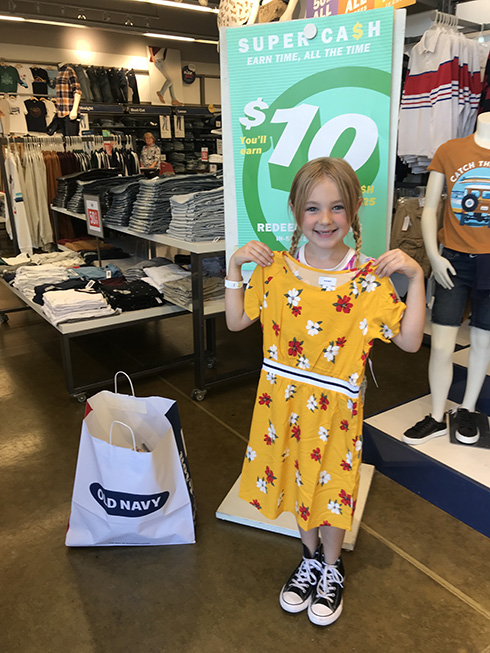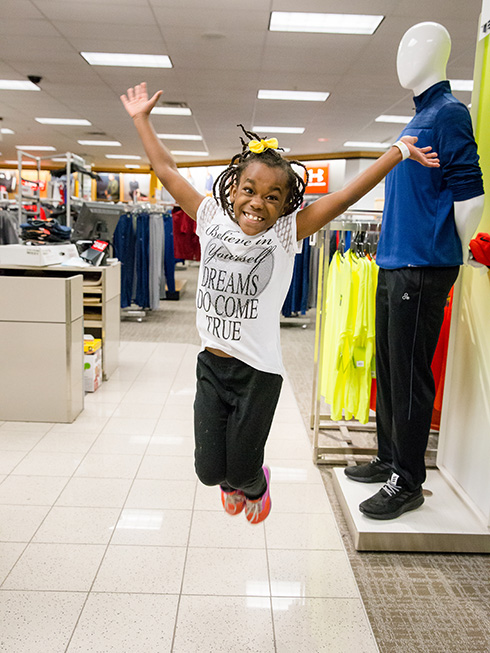 The extraordinary support from Kohl's Paso Robles and Old Navy San Luis Obispo helps us achieve program shopping. Together, we are making a difference in the lives of numerous students.