1. It's good for your mental health.  2. It prevents isolation and loneliness.  3. It gives you a feeling of purpose.  4. It helps you meet new friends.  5. It helps you learn new skills.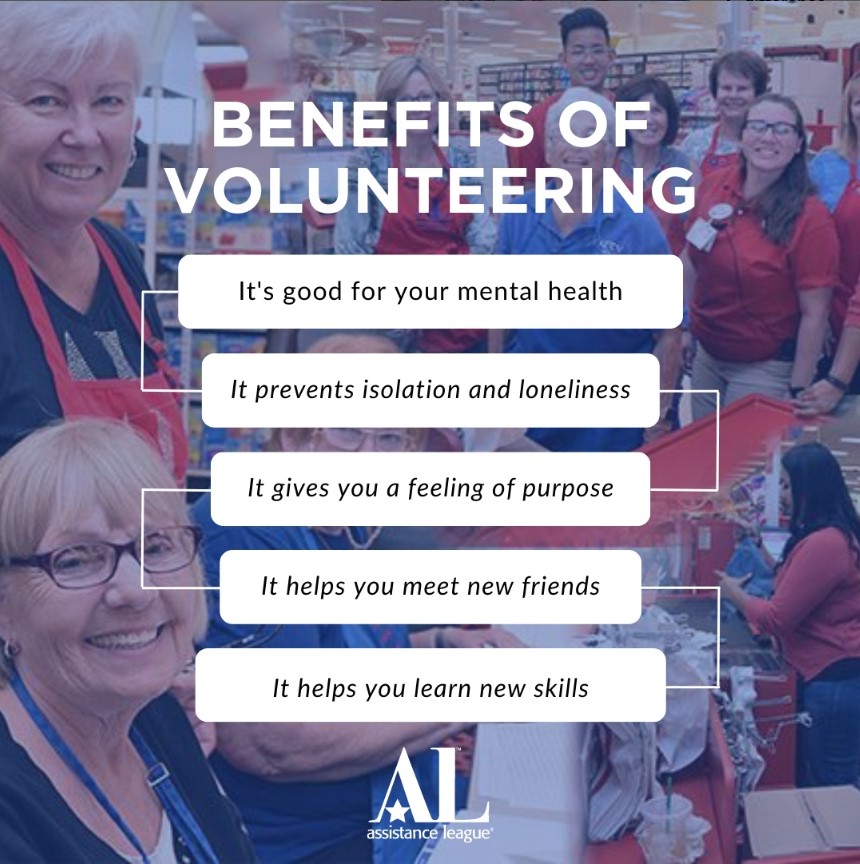 Unlock the Power of Volunteering with Assistance League!
Volunteering is a transformative journey that not only uplifts the lives of others but also brings countless rewards to those who give their time and talents. Join the National Assistance League community and discover the incredible benefits of becoming a volunteer member!
Join the San Pedro-South Bay chapter today and embark on a rewarding volunteering journey. Together, we can transform lives and build stronger communities. Visit our website https://www.assistanceleague.org/san-pedro-south-bay/volunteer/