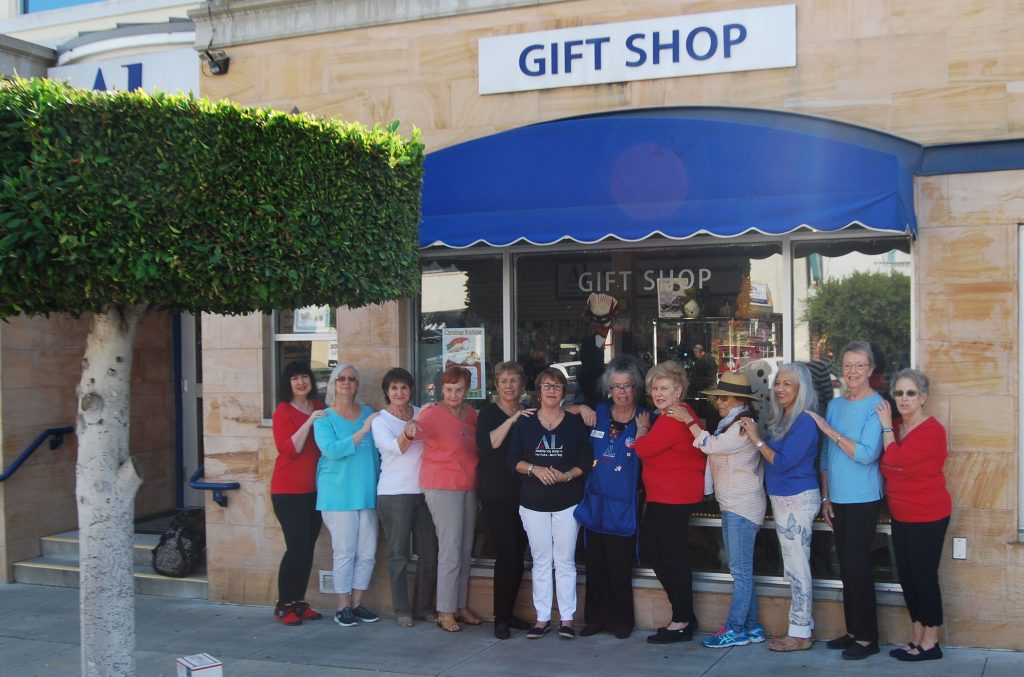 We have a Gift Shop staffed by Assistance League volunteers.
We sell new items. Our Top Sellers are Cookbooks, Apparel, Seasonal Gifts, Greeting Cards and Sees Candies.
We also sell pre-owned items which we take on Consignment.                           We take items the 1st, 2nd, and 3rd Thursday of the month 11-2.
The money raised by our Gift and Consignment shops support our many philanthropies.
Gift Shop hours are:
Tues-Fri 11:00 – 5:00
Sat 11:00 – 3:00
The Gift Shop is located at 1441 West Eighth St. San Pedro, California 310-832-8355