After a three-month summer break, the Assisteens® have resumed their activities with a bang by working at their first Operation School Bell® event of the year on September 9th at Old Navy in Torrance. An annual tradition, Operation School Bell will continue throughout the fall with families from elementary and middle schools of Los Angeles Unified School District, Local District South being invited to take part in this special opportunity to choose new clothing. In addition to new clothes, each child is also given both a grooming and school supplies kit. These essential kits, generously assembled and donated by Assisteens members, are handed to every child at the end of their shopping experience. Members actively participate in Operation School Bell by warmly welcoming children and their families. They also assist in the process of helping families stay on budget and with their positive energy infused throughout the event. This volunteer opportunity holds significant meaning for Assisteens members as it allows them to witness the positive impact they make within our community.
– by McKenna McCallister
Assisteens Public Relations Officer 2023-24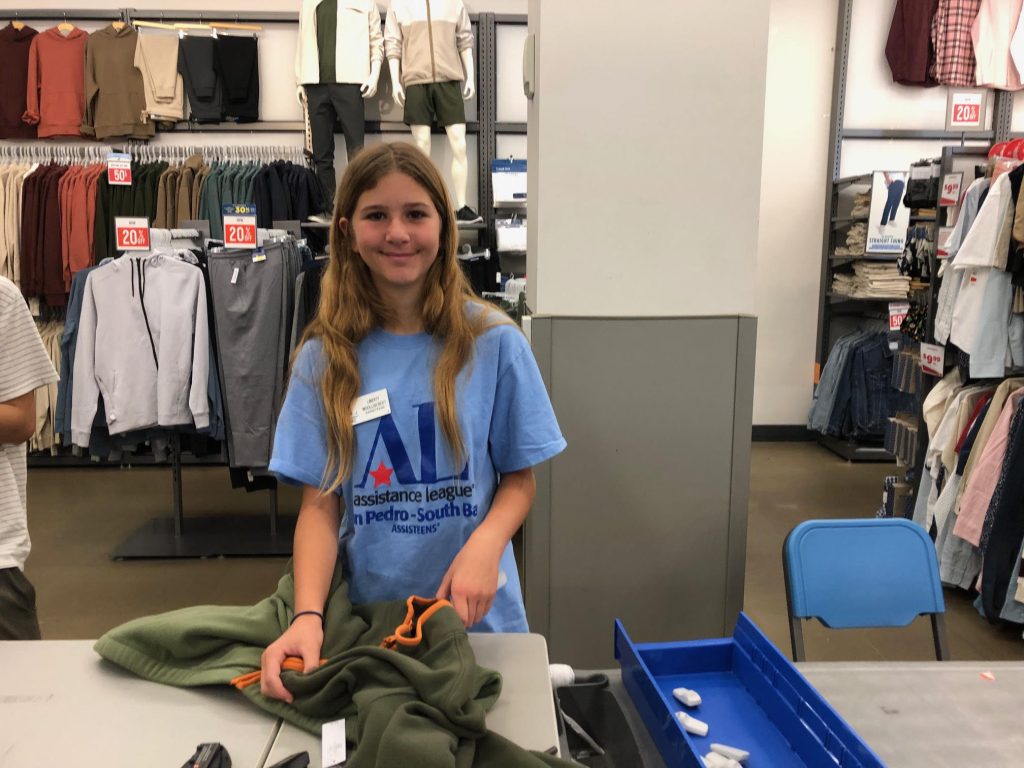 Assisteens is the teen auxiliary of Assistance League San Pedro-South Bay which provides volunteer service and leadership opportunities for young people in grades 7-12.
Operation School Bell is one of the signature charitable programs of the Assistance League, San Pedro-South Bay. Last year, 987 children from kindergarten through twelfth grade from 33 local schools received new clothes, shoes, school supplies, and grooming kits.