Assistance League Thrift Shop
"New To You"
5 West Sixth Street
Santa Rosa, CA 95401
(707) 546-9484
Hours
Monday through Wednesday and Friday:
10 a.m. to 4 p.m.
Saturday: 12 p.m. to 3 p.m.
Closed Thursday and Sunday
Assistance League Thrift Shop received The Press Democrat's Readers' Choice Award in 2013 for Best Thrift Shop in Sonoma County and Honorable Mention in 2014 and 2015.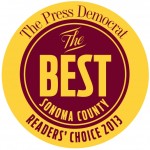 Senior Discount Day
Monday is Senior Discount Day at our shop.  Seniors 65 and older receive 10% off all their purchases.  Not to be combined with other discounts.
Great Reputation, Quality Merchandise,
and Friendly Member Volunteers!
Assistance League Thrift Shop is an upscale, resale shop offering quality clothing, useful household items, small appliances, books, shoes and decorator items at great prices.  Additional merchandise is put out daily.  Our weekly specials make shopping a worthwhile experience.
The thrift shop is our main fundraising source.  All monies raised in  the shop go directly back to the community through our philanthropic programs.  When you shop, you give!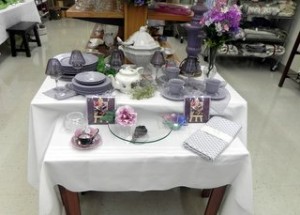 Sales on eBay
Assistance League has some very special items for sale on eBay.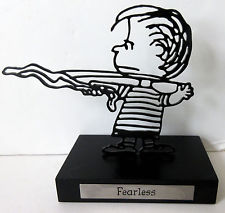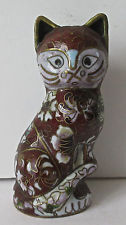 Thrift Shop Donations
Your donations are always appreciated!  Funds raised benefit children and adults in need or at risk in our community.  Receipts for donations are available for tax deduction purposes.
The thrift shop sells quality resale merchandise.  All unsalable donations are recycled to other nonprofits.  Please check items you are donating and be sure they are in good condition.  Call us with any questions about donations at (707) 546-9484 during business hours: Monday through Wednesday and Friday, 10 a.m. to 4 p.m., and Saturday, 12 p.m. to 3 p.m.
For safety and security reasons, donations are accepted Monday through Wednesday and Friday, 10 a.m. to 3 p.m. and Saturday, 12 p.m. to 2 p.m.   Please, do NOT leave items outside when we are closed,
Donation Guidelines
We do not accept the following items for resale:
Appliances, furniture, exercise equipment – large
Carpets, unless new and clean – excludes area rugs
Cassettes and video tapes
Computers, keyboards, monitors, fax machines, printers, scanners
Cosmetics – used
Crutches, walkers and other health care aids
Curtain rods, draperies, shades, blinds
Dog houses
Food items
Glass, mirrors – unfinished edges
Hazardous waste, paint, wallpaper, chemicals, batteries, pills
Infant cribs, car seats, high chairs, swings, play pens
Magazines (old), textbooks, Reader's Digest, encyclopedias
Mattresses, electric blankets, bed pillows, sleeping bags
Records, cassette tapes
Sinks, toilets
Stereo components, speakers
Tires, snow chains
Toys – broken, incomplete puzzles and games
TVs, VCRs
Weapons, ammunition, sharp instruments, knives
Wire hangers