Donate
Since we are an all-volunteer organization, 100% of our proceeds go directly to support our community based programs
Monetary Donations Can be Sent to:
Assistance League of Arcadia
100 S Santa Anita Avenue
Arcadia, CA 91006
Please include a return address for your tax-deductible receipt.
Designate a specific program if desired.
*Due to Charitable Solicitation Registration requirements, Assistance League of Arcadia is only able to accept OUT-OF-STATE donations from these states: Delaware, Iowa, Idaho, Indiana, Montana, Nebraska, South Dakota, Texas, Vermont, Missouri and Wyoming
Donate Gently Used Clothing and Household Items:
Bargain Box Thrift Shop
64 E Live Oak Avenue
Arcadia, CA 91006
Donation Hours: 9:30-12:30 Monday, Tuesday, Wednesdays and Saturday
(626) 445-2861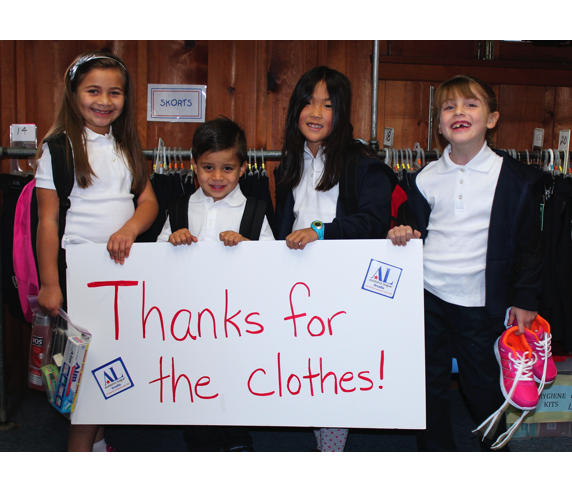 *Your donation may be tax deductible. The chapter may publish the names and/or amounts of a donation in such publications as the community newsletter, Annual Report, and on our website.
If you do not wish to have your name/amount published, please inform us at the time of donation.
Special Thanks to Our Generous Contributors:
Arcadia Association of Realtors
Arcadia Chamber of Commerce
Arcadia Chinese Association
Arcadia Senior Men's Club
Edison International
Healthcare Partners – DaVita
The Purist Group
Rotary Club of Arcadia
Santa Anita Park
Special Thanks to Our Generous Partners:
Alhambra Unified School District
Almansor Center
Arcadia Community Coordinating Council
Arcadia Council PTA
Arcadia Fire Department
Arcadia Firefighter's Association
Arcadia Methodist Hospital
Arcadia Public Library
Arcadia Recreation Department
Arcadia Unified School District
California Thoroughbred Horsemen's  Foundation
Chase Bank – Arcadia Branch
Duarte Unified School District
EYE-DAS
Foothill Unity Center
Monrovia Unified School District
Rosemead School District
San Gabriel Unified School District
Santa Anita Family Services
Temple City Unified School District