Assistance League of Capistrano Valley sponsors the I.N.S.P.I.R.E. (Independence for Needy Single Parents Instilled via Responsible Education) Scholarship for Saddleback CalWORKs students. CalWORKs is a welfare to work program for indigent single parents to complete post-secondary education leading to a viable career. Our goal is to provide a helping hand to these parents, change their lives, and provide good role models for their children.
History of Assistance League of Capistrano Valley and I.N.S.P.I.R.E.  In 2014, we started the I.N.S.P.I.R.E. program and sponsored the education of four women at Saddleback College. Since then we have heard many inspirational stories of overcoming physical and sexual abuse, drug addiction, human trafficking and economic hardships. These women have turned their lives around to better themselves while providing for their children. Our scholarship program rewards their hard work while supporting their academic journey.
Giving Back To Our Community.  Since starting the program we have sponsored over 20 deserving I.N.S.P.I.R.E. recipients which have received $71,000 in scholarship funds.
Academic Goal: Allison is taking prerequisite classes to pursue her goal to become a registered nurse. After finishing her course work at Saddleback, Allison wants to earn her bachelor's degree of Science in Nursing. One of her goals is to be a well-rounded and educated person in order to make the most of this life.  Giving her daughter the life she deserves is the most important thing in the world to Allison. She shared that helping others is important to get back what was so graciously given to them. Her goal is to help others to become healthy individuals! Alison stated, "By receiving this scholarship, it will be yet another motivation and reassurance that I'm on the right track, and while it may be a treacherous and seemingly endless road, I will reach the end if I continue to persevere."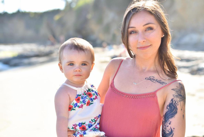 Academic Goals: Nichole is attending Saddleback to acquire her AA Degree.  She wants to continue her education, pursuing a career to become an accredited counselor or therapist. Nichole has always been interested in psychology, so her goal is to get her degree in order to help the community the best way she can. She stated that having a scholarship would help her immensely because eventually she wants to be able to give back to people in both therapy and in ways her community needs her. She stated, "It is important to me to go to school because in order to help others who are struggling, I want to have as much knowledge as possible. The classes at Saddleback College are amazing!"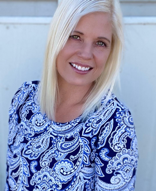 Academic Goal: Amanda is working on her associate degree in science. After she accomplishes this goal, she will transfer to a school with a focus on becoming a nurse midwife. She plans on accomplishing this by taking advantage of the programs and services that are offered at school. At Saddleback College she has a support team that cheers her on and offers support. Amanda shared, "I expect to accomplish my associate degree in science then transfer to complete my degree. Finishing my degree is so important to me so that my children will see it is possible to achieve a goal even with many obstacles along the way." Amanda believes that knowledge is the real wealth in this world and she wants to be able to make a small difference in this life. She wants to demonstrate that she can persist and be successful.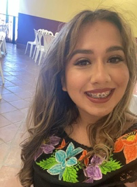 Academic Goals: Darya is currently working on prerequisite courses to obtain her Associates in Science by the end of Spring 2022. Darya is looking forward to her journey to becoming an Osteopathic Doctor (DO). She chose this career for a variety of reasons. Darya wants to be a part of a team of highly trained individuals with a common goal, patient wellness. Darya shared, "While I considered many different fields in the world of science, and particularly healthcare, I chose to pursue a DO. Due to my own personal journey, I am very interested in, and emotionally vested in, improving the wellness and overall quality of life of those around me. I knew I wanted a career which allowed me to help others, hands on, with their physical ailments. Osteopathic medicine will give me the opportunity to help those who suffer with musculoskeletal disorders and injuries in a way which reduces the risk of an addiction for the patients." Osteopathic medicine will allow Darya to fulfill her goal.