Note: Assisteens March activities including the March 22nd general meeting have been CANCELLED due to coronavirus precautions. Updates on April activities will be posted in the next few weeks. Please check back for further information.
It is not too late to join the Assisteens Auxiliary! Come join us at our next general meeting on April 26th at 3:00 p.m. at the Cozby Library and Community Commons in Coppell. Dr. Brad Hunt, CISD superintendent, will join us at this meeting.
At our February meeting, we made pocket scarfs for the seniors at River Oaks Assisted Living.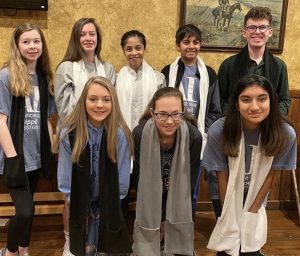 At our January meeting, we made heart-shaped pillows for the attendees of "Night to Shine", an unforgettable prom night experience for people with special needs ages 14 and older.
What a great time for all at our October meeting. We assisted in preparing items for the Assistance League Holiday Home Tour which is held the first week of December.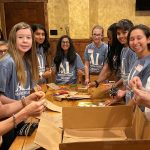 This group is open to students from grade 7 through 12, and will meet monthly. The group will determine the charitable programs and volunteer opportunities where it will participate. Read more.
If you have any questions or would like more information, email Debbie Hinson at: alcoppellmem@gmail.com