Our Chapter's History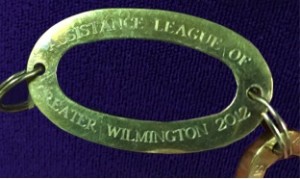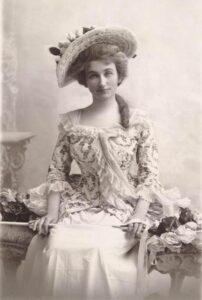 Anne Banning Our Founder
Assistance League was established in 1919 by the philanthropic efforts of Anne Banning and Ada Edwards Laughlin to form Assistance League of Southern California. Anne Banning, was a leading philanthropist of her time, with a mission to aid families in distress as a result of World War I.
The History of Assistance League makes us very proud
National
Assistance League is a national all-volunteer nonprofit, nonpolitical, nonsectarian organization, with 120 chapters nationwide, that is transforming lives and strengthening community through local philanthropic programs. It is qualified with the IRS as a 501(c)(3) organization.
Assistance League was established in Los Angeles in the early 1900s. It was the first organization of its kind to recognize the potential of volunteers in helping those less fortunate achieve a better, more meaningful life.
Last year Assistance League chapters touched the lives of more than 1.5 million children, seniors, families and others in need. More than 23,000 members nationwide returned $38.8 million to local communities across the country and invested more than 3.2 million service hours.
Wilmington, NC
In March of 2007 a small group of talented women met to learn about Assistance League. From this initial group, a steering committee was formed. Meetings were held each month; more women joined; bylaws were passed; a nominating committee was formed and our first officers were elected. Eighteen women became charter members and signed a resolution to organize Assistance League of Greater Wilmington. Nine additional women became voting members.
After more than three years of growing, expanding and serving the community, we became the 119th chapter of Assistance League on January 12, 2012. We've since grown to over 150 members serving three counties.
We have no paid employees.
Our chapter has donated over $1,900,000 to the local community.
Annual Report and Financials
National Assistance League Volunteers in Action
Assistance League of
Greater Wilmington
2023-2024 Board of Directors
Pictures of our board may be found on the "OUR BOARD" page. Click here.
PRESIDENT
Marsha Olender
VP COMMUNITY PHILANTHROPIC PROGRAMS
Kathy Bassett
VP MARKETING COMMUNICATIONS
Ann George
VP MEMBERSHIP
Susan Milholland
VP RESOURCE DEVELOPMENT
Norma King
VP SCHOOL PHILANTHROPIC PROGRAMS
Marilyn Nygren
VP TECHNOLOGY
Joanne Cavan
RECORDING SECRETARY
Susan Bostrom
TREASURER
Cathie Owen
PARLIAMENTARIAN **
Suzie Beckett
** Non-Voting
MISSION
Assistance League volunteers transforming the lives of children and adults through community programs.
VISION
Essential needs are met in our community and families flourish.
Serving New Hanover, Brunswick and Pender Counties since 2008