Due to the Coronavirus we are closed until further notice.
Stay safe.
Assistance League of Greater Wilmington Thrift Shop
420 Eastwood Road Unit 107 (near Racine Dr.)
Wilmington NC 28403
(910) 769-2345
HOURS
Tuesday thru Friday: 10:00 AM – 5:00 PM
Saturday: 10:00 AM – 4:00 PM
Sunday and Monday: Closed
POLICIES
We have a "NO RETURN" policy on all items purchased.
UPCOMING EVENTS
Stop by the Thrift Shop any day for great items at great prices.
SALES
Every day: Watch the dots for discounts 
Every Wednesday: 10% off* for Seniors
Visit often: There's always something new for you!
 * excl. furniture; one discount per item; all discounts from original price.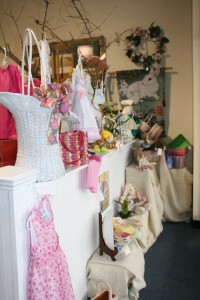 Great Reputation, Quality Merchandise and Friendly Member Volunteers!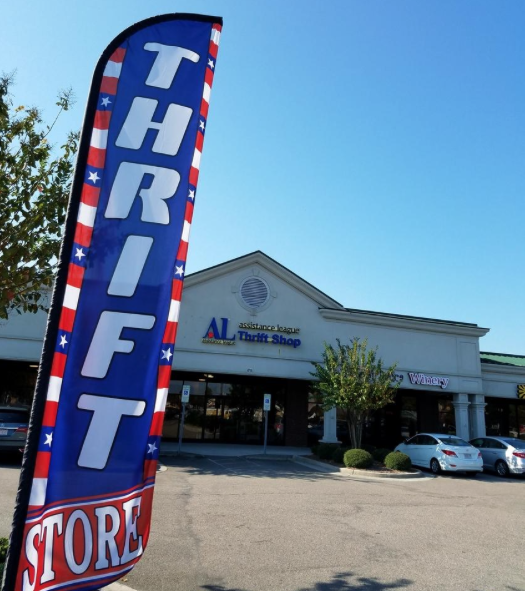 The mission of the thrift shop of Assistance League of Greater Wilmington is to serve the people of New Hanover, Brunswick and Pender Counties by raising money to support its philanthropic programs through the sale of reasonably priced, gently used, quality merchandise in a friendly boutique-style shop.
Attention bargain hunters, treasure seekers, antique and art collectors, hobbyists, shopaholics, or those who simply want to enjoy a fun day "window shopping", you are invited to visit Assistance League's Thrift Shop. We provide a boutique-like atmosphere at our shop featuring high-quality merchandise. We feature unique merchandise: gently used and never worn clothes, household items, books, small furniture, collectibles, jewelry, sporting goods, kitchen gadgets, artwork, tools, craft and hobby supplies, linens, glassware and much, much more.
We accept cash, Discover Card, MasterCard™, Visa, American Express and debit cards, but no personal checks. We accept donations on Mondays from 10:00 – 2:00 and during store hours. Other donations can be coordinated by calling the shop at 910-769-2345. Donations are tax deductible.
Subscribe to receive Chapter News and Thrift Shop Specials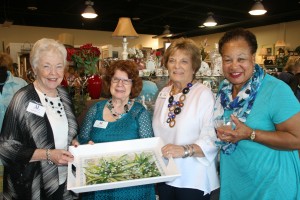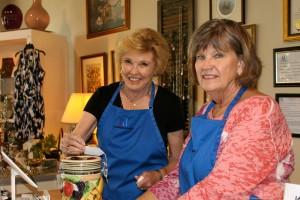 Thrift Shop Donations
Please help us to provide assistance to children and seniors in our area by donating household goods, small furniture and gently used clothing.
We accept quality items in working order.
Receipts for tax purposes are provided.
We are a nonprofit 501(c)(3) organization.
Donation drop-off may be coordinated by calling the Thrift Shop at 910 769-2345.
Assistance League of Greater Wilmington thanks you for your support by donating to our thrift shop. The money raised in our shop will help clothe, educate and entertain children and adults right here in the greater Wilmington area. Contributions of goods are deductible for income tax purposes to the extent allowed by law. Assistance League reserves the right to designate the use of all donated items.
Every time you donate an item to Assistance League for resale in the thrift shop, make a purchase at the thrift shop or make a monetary donation, you are helping those at risk in our community.
Our "unique boutique" is where you can find that perfect treasure!
A gentleman came into the shop.  He purchased a couple of cookie sheets and after talking to the staff he promised that he would bake some cookies for them.  Sure enough, a few days later he came in with a plate of cookies. We chatted again about baking.  He bought a couple of mini-muffin pans and told us a couple of recipes we could use with the mini-pans.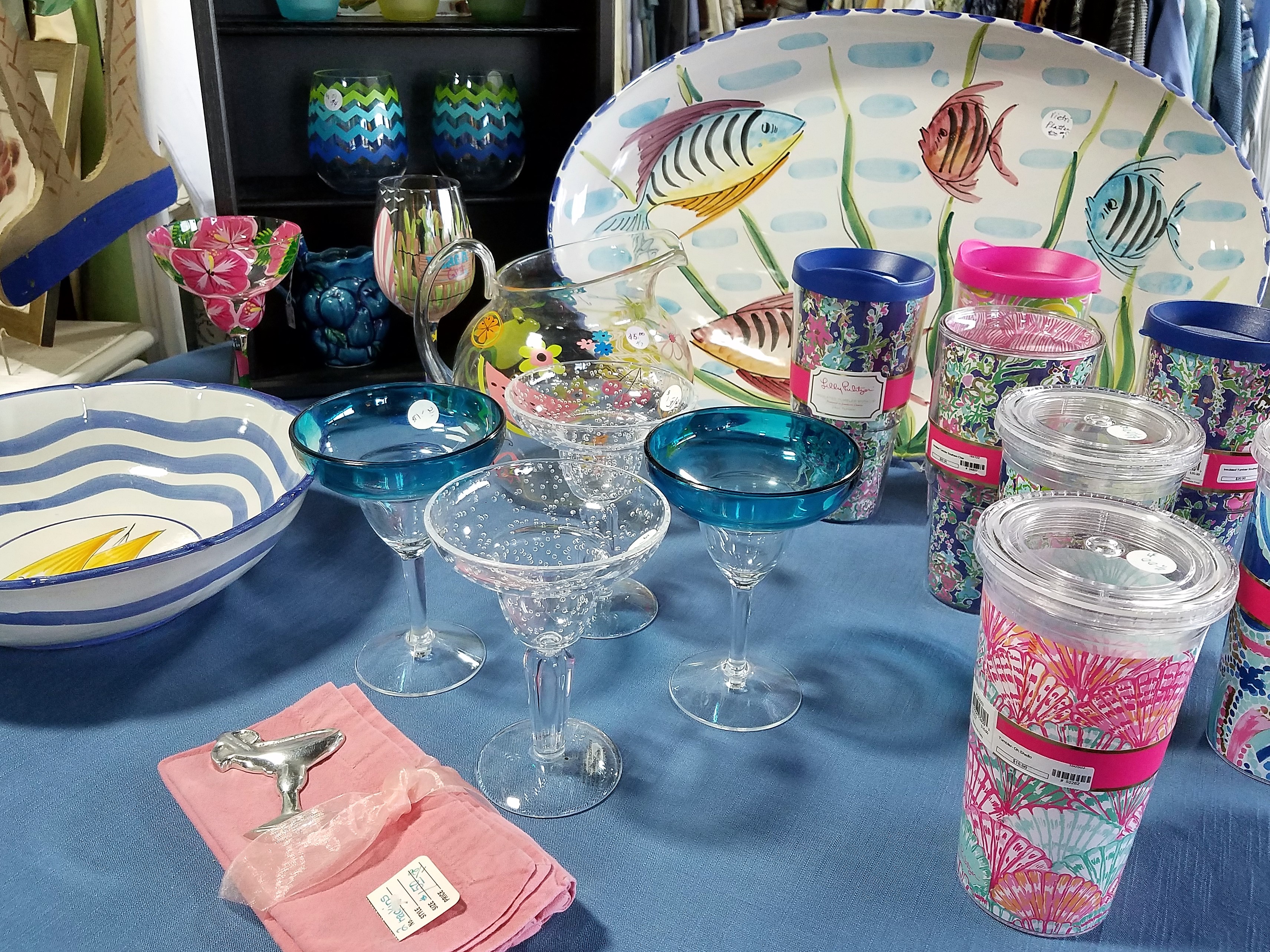 Serving New Hanover, Brunswick and Pender Counties since 2008