Little things mean a lot
Operation Tender Loving Care assists with community needs on a one-time or short-term basis.
Assistance League of Greater Wilmington helped someone in need.
A woman was evicted from her house after her husband died several years ago. She had no other material possession other than her car and her two dogs. She couldn't go to a shelter to sleep because of the dogs that mean the world to her. She lived in a tent in the woods and her car was the only way she could get around. She was on disability and that was her only income. Her annual car inspection was due and her tires would not pass the test. She went to the Help Hub for assistance. When she learned through Sonya that we would buy all four tires, she cried she was so grateful.
"Thank you Assistance League for these new tires!  My two dogs and this truck are all that I have.  I am truly overwhelmed by your generosity.  Love, Barbara"
Assistance League of Greater Wilmington participated in Work on Wilmington. This day in the spring is set aside for volunteers do a large range of tasks throughout Wilmington. On a rainy morning, our volunteers weeded, raked, picked up trash, put down and hauled mulch at Snipes Academy of Arts and Design. At the end of the day the volunteers received a t-shirt and a feeling that they had made a difference in our community.
On another occasion we painted rooms at the Hospitality House.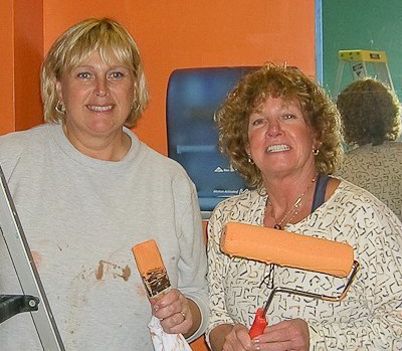 Sometimes a little paint makes a big difference.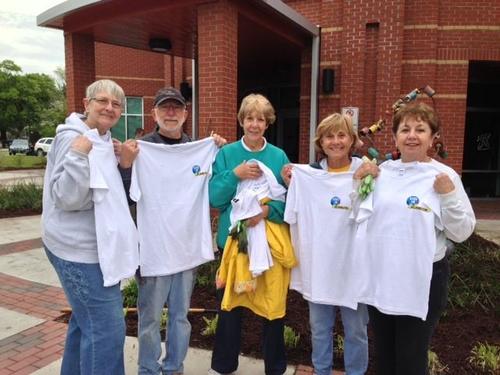 Our members help with various projects on Work on Wilmington day.