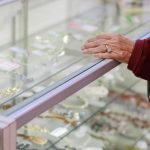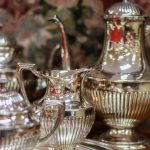 Our consignment shop, 'Treasures on Consignment' is located next to the Assistance League of Newport-Mesa Thrift Shop. Offering unique, upscale items such as antiques and vintage quality furniture, art, decorator accessories, high-end linens, silver, crystal, porcelain and china, jewelry, and a variety of unusual collectibles, the shop is a well-known resource for collectors, antique dealers, and interior designers.  Appointments are recommended to schedule a consignment. The shop also accepts donated items.
We celebrate "Customer Appreciation Day" on the first Thursday of the month. Visit the shop to take advantage of 50% off pricing on selected items.
Shop Hours:
W-Th-F: 11:00 a.m. to 3:00 p.m.
We are currently accepting donations by appointment only due to COVID-19
Our knowledgeable volunteers assist customers in consigning and pricing their items or in finding that special purchase to suit their needs.
Consignors enter into a contract with Assistance League of Newport-Mesa for 60 days with a return to the consignor of 50% of the selling price.  Please call (949) 645-5477 or send an email to alnmtoc@gmail.com to schedule an appointment.  Appointments are needed to consign all items.
To learn more about consignment, click here.
Come see Treasures on Consignment
2220 Fairview Road
Costa Mesa, CA 92627
SOCIAL MEDIA LINKS
Follow us on Facebook:
https://www.facebook.com/pages/Assistance-League-of-Newport-Mesa-Treasures-on-Consignment/271051979615404
Follow us on Instagram:
https://www.instagram.com/alnmtoc/