Annually our members clothe over 1600 students from Norman and Little Axe Public Schools.  We provide new clothing such as jeans, tops, underwear and coats in a retail-like environment.  Each child is assisted by an Assistance League volunteer.  A new book is also provided through the Book of My Own Program. This year the Norman high school students will be shopping at the Norman Kohl's store on West 24th.  They will be given a budget and assisted by our volunteers or a Kohl's Cares volunteer allowing them to shop without interrupting their school day.
Children are referred to our program by their teachers and school counselors.  Our chapter members are not involved in that process. The total number of students clothed depends on the funds raised each year through direct donations, grants, and chapter fundraisers such as our Gala, Holiday Home Tour, and OSBee (Spelling, that is).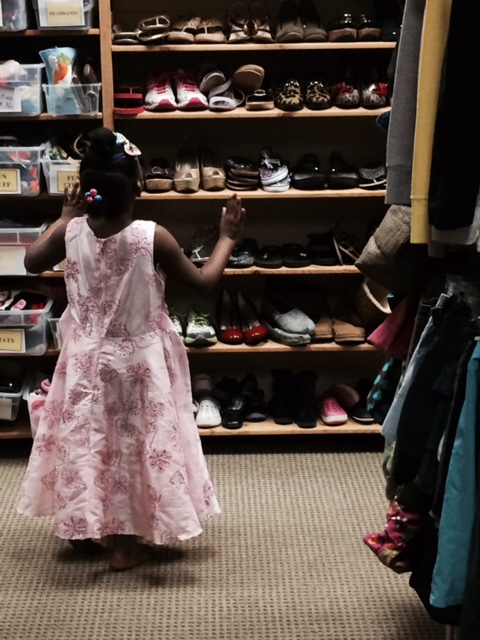 In addition to a complete wardrobe of new jeans, shirts, coat, underwear, socks, shoes, and grooming kits, children are also encouraged to make selections from a number of gently-used extras provided by the community.  The items include fun things like jewelry, belts, hats, and many more shirts and jeans and maybe even Halloween costumes, etc.
When they have finished shopping they wait for the bus for school in a small lobby area with books and stuffed animals to complete their experience.