Assistance League of
Rancho San Dieguito
Thrift Shop
1542 Encinitas Blvd.
Encinitas, CA 92024
760-634-1091
Monday – Saturday  10:30am to 4:30pm
Thrift Shop Sales
Monday Discount: Military Members – 50% off one item.
Tuesday Discount: Customers over 55 – 50% off one item.
Wednesday Discount: Customers under 55 – 50% off one item.
Thursday Discount: Customers over 55 – 50% off one item.
Thrift Shop Donations
Your donations are always appreciated!  Donations are tax deductible, a receipt will be provided. If you have a large donation that you would like us to pick-up, please call 760-634-1091 to speak to a Thrift Shop volunteer.

Please bring your "gently used" items to the back door of the thrift shop. Ring the doorbell or knock on the door and we will assist you.
For safety reasons, donations are accepted only during business hours.
Great Reputation, Quality Merchandise,
and Friendly Member Volunteers!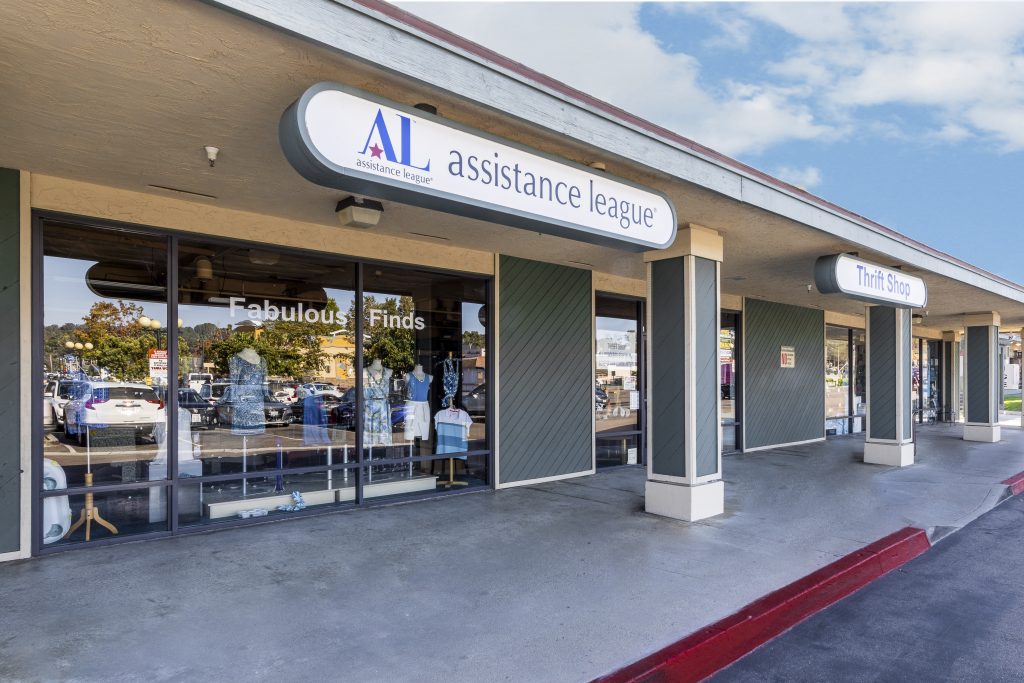 Our thrift shop is the main source of funding for our philanthropic programs.  It is staffed and managed entirely by our member volunteers.  We are proud of our reputation as one of the best and friendliest thrift shops in Coastal North County San Diego. Our members work hard to make sure the merchandise is always good quality, clean, and priced fairly.  Come see for yourself!
We offer quality merchandise, including a selection of vintage items, antiques and collectibles, men's and women's clothing, accessories and shoes. We also have a large collection of books for every age, sporting goods, toys, housewares, linens, home decor, seasonal items, and jewelry, all at affordable prices.  Come see the fabulous finds at Fabulous Finds!