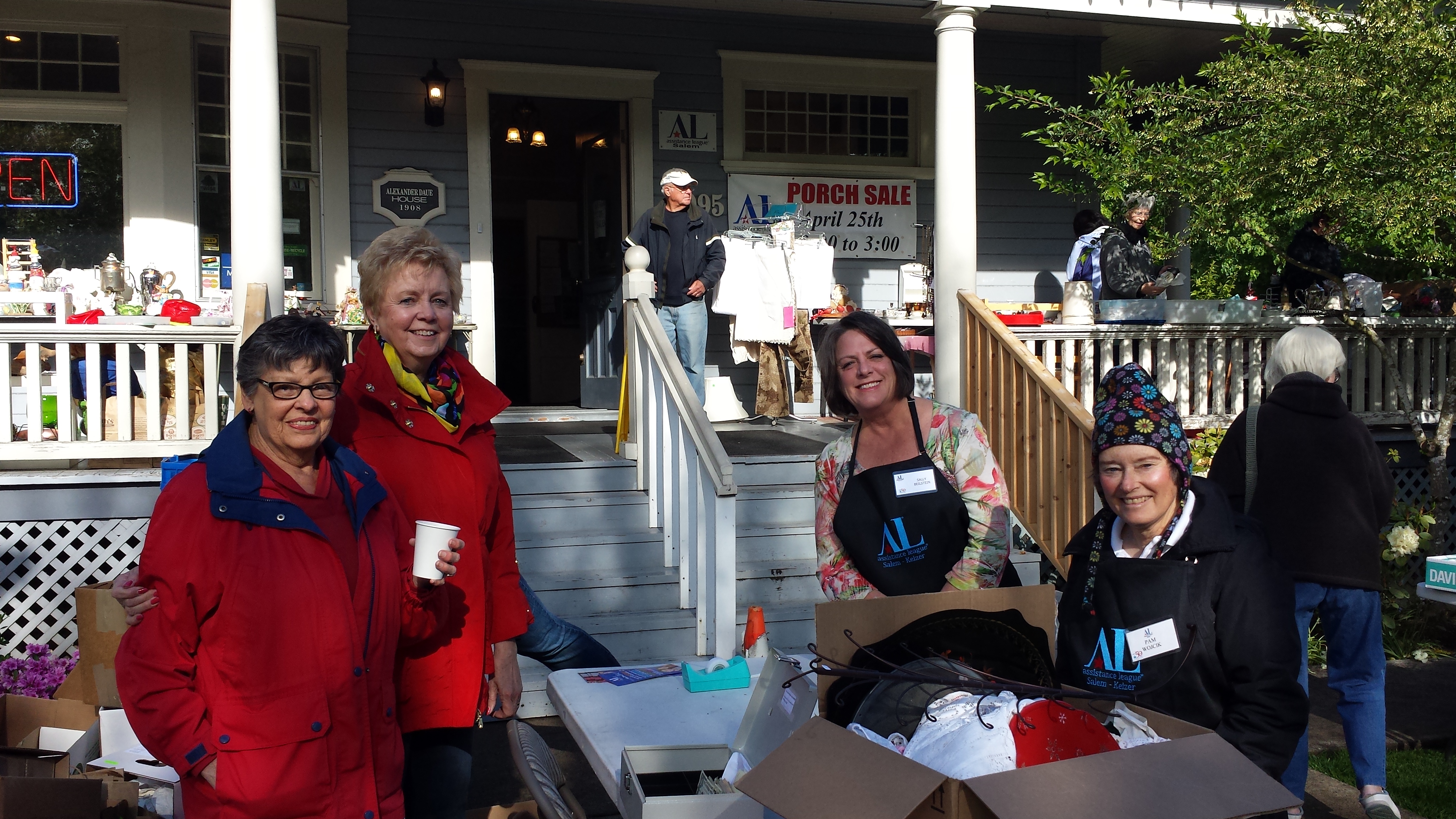 Anita, Mary Ann, Sally and Pam setting up early.  It did warm up!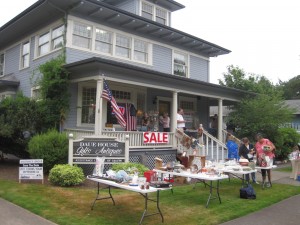 The historic Daue House front yard makes for a great Porch Sale display.
There is usually a Spring and Fall Porch Sale. Watch for the Porch Sale banner to appear on the front porch.
We restock our tables throughout the day.
Bargains galore, but don't forget to visit inside the shop as well.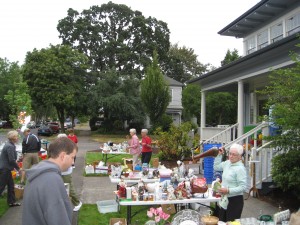 Customers drop by throughout the day. Prices do go down as the sale nears closing time, but you might miss out on a great item if you wait too long!
A great view from the front porch.