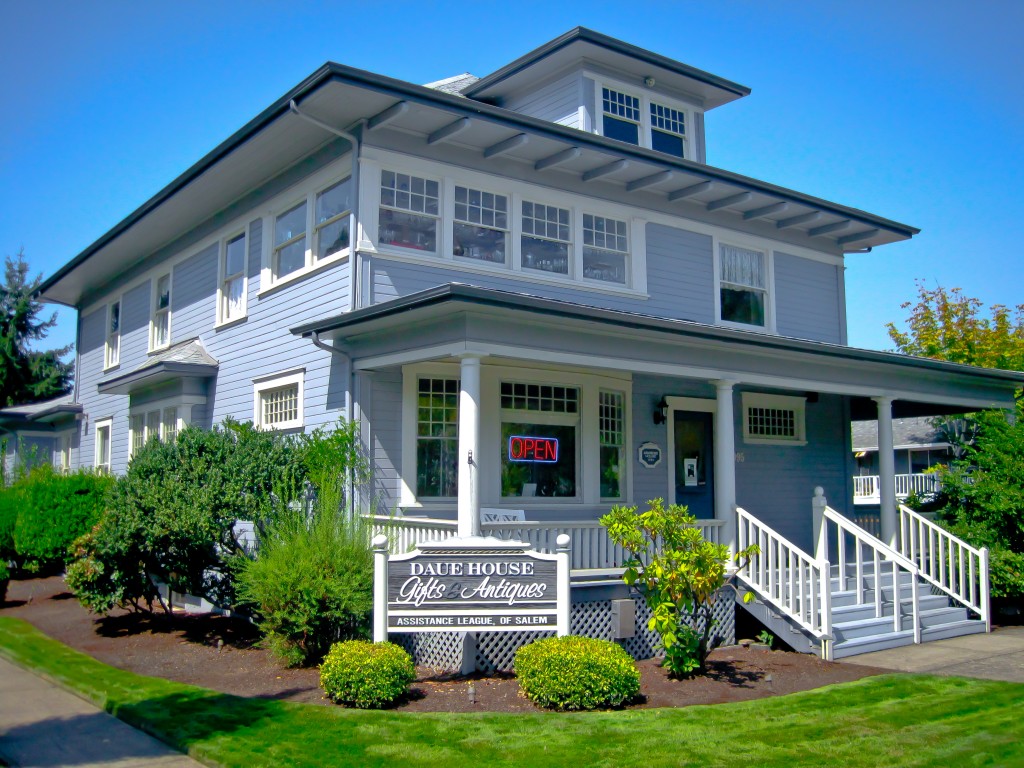 The AL Gift Shop at the Historic
Daue House is Open!
Shopping hours are 12:00 – 4:00 pm, Wednesday through Saturday.
Consignments are Monday and Tuesday 9:30 -12:30 by appointment only.
503-364-8318 or consignment@als-k.org
Consignment guidelines:
$15.00 minimum
Limited to 20 items twice a month
Space is limited so we are no longer taking
dolls, toys, decorative dishes, clay pottery
collectables (maybe some exceptions) and
large pictures. Art vases are allowed.
Refer furniture to Encore (503-581-3300 or encore@als-k.org)
All consignment is at the discretion of the consignment team.
Encore Furniture is Open !



New hours for shopping at Encore:
Wed.-Sat., 10:00 – 4:00
Consignment Mondays by appointment only. encore@als-k.org
Closed Tuesdays
In both shops, face covering is required.  Occupancy will be limited in order to maintain the 6 foot social distancing guidelines.
Inclement weather policy
The Gift Shop and Encore Furniture will close if Salem-Keizer Public Schools are closed.

Check local radio stations and newspaper early in the morning.
Take A Tour of the Assistance League Gift Shop at the Daue House.