Thank you for partnering with Assistance League!

Davidoff Mission-Driven Business Strategy
Founded in 2005, Davidoff is in its fifteenth year of providing Mission-Driven™ services to nonprofits, associations, foundations, and corporations. Davidoff's proprietary Mission-Driven methodology is a comprehensive approach to individual and organizational potential. Our work is informed by the academic principles of transformational research, developmental psychology, educational theory, existential philosophy, and cutting-edge neuroscience research.
Davidoff's process offers individuals and organizations a thorough understanding of themselves and the environment in which they operate. Davidoff is in the business of making our clients stronger and more effective in fulfilling their mission and serving their communities through compelling and relevant strategy, communications, thought leadership, and coaching and training.
SERVICES: Strategic planning, Business planning, Ideal State Action Planning,Mission-Driven Marketing™, Brand marketing & communications strategies, Conference management and marketing, Sales management, Fundraising and resource development, Mission-Driver Institute(™) for team trainings and executive coaching.
Contact:  lynette@davidoffstrategy.com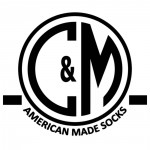 C & M Mills
2315 Homewood Avenue
Baltimore, MD 21218
Preferred Contact: Howard Cohn
Phone: (410) 336-8800
Items supplied: Men's, Women's, Boy's, Girl's, Children's Socks

MILAN CLOTHING, INC.
3730 East 26th Street
Vernon, CA 90058
Preferred Contact: Sheryl Paras
Phone: (323) 265-7330
E-mail: info@milanclothinginc.com
Items supplied: Girls & Boys Clothing as well School Uniforms, from ages 2 to Size 18. Tops & Bottoms available by size.
Website: www.milanclothinginc.com
Burlington Stores
Discount/Off-Price Department Store / Gift Cards, Apparel, Shoes, Home, and Baby goods
Contact:  karen.cha@burlington.com

The Earth Gear, Ltd. Co.

Kids Jackets, Hoodies & Outerwear
9101 Flying Eagle Ln
Fort Worth, TX 76131
Preferred Contact: Ted Lee
Phone: (914) 310-4678
E-mail: theearthgear@gmail.com
Uniforms Direct Inc.
18630 Collier Ave., Suite M
Lake Elsinore, CA 92530
Preferred Contact: Gary or Corky Baggett
Phone: (925) 250-3453
E-Mail: Uniformsdirectinc@sbcglobal.net
Items supplied: School uniforms: pants, polos, skorts, jackets, sweatshirts, underwear, shoes, socks, backpacks
Everest
8201 Sepulveda Place
Van Nuys, CA 91402
Preferred contact: Linda Soady
Phone (818) 780-1123 or (800) 500-7771
Fax (818) 780-7576
Email: info@soadycompany.com
Items supplied: Backpacks, backpacks on wheels, duffels, totes and school supplies
Website: www.soadycompany.com

Z Dental

Z Dental is committed to advancing oral health through partnering with local dentists.  We provide the highest quality of toothbrushes and dental products suited to fit your needs.
Contact: j.hoffiz@zdental.com
DollarDays.com

Backpacks, School Supplies, Basic Needs (Socks, Underwear, T Shirts), Winter Apparel (Hats, Gloves, Coats), Fleece Blankets, Personal Hygiene Kits and much more.
Contact: mstringer@dollardays.com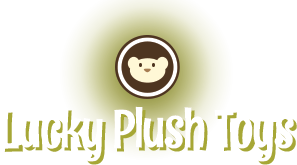 Lucky Plush Toys
Lucky Plush Toys, Inc. provides custom solutions for organizations by using custom plus teddy bears to further your philanthropic programs.
Contact: luckyplush639@gmail.com